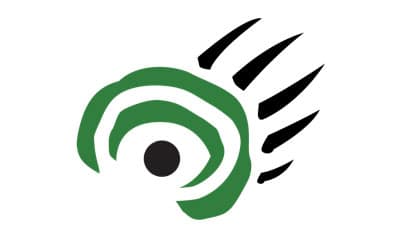 Partnership With First Nations Critical to Preserve and Protect Key Part of Boreal Forest, Canada's 'Amazon of the North': Premier
– Manitoba Government News Release
RIO DE JANEIRO–One of the world's last remaining areas of intact southern boreal forest is a step closer to becoming a UNESCO World Heritage Site with the submission of land-management plans by the Pauingassi and Little Grand Rapids First Nations to the province, Premier Greg Selinger announced today at the Rio+20 United Nations Conference on Sustainable Development.
"Through these proposed management plans, the Little Grand Rapids and Pauingassi First Nations have defined how the land and resources will be protected while supporting sustainable economic development opportunities," said Selinger. "These plans form a critical part of the UNESCO World Heritage Site proposal to recognize this tract of southern boreal forest. They will also help ensure the long-term social, economic and environmental well-being of local residents and all Manitobans."
The plans for each First Nation have been officially submitted to the province for approval and will be finalized following a public consultation period. The planning areas form part of a 33,400 square kilometre expanse of protected southern boreal forest currently under consideration for the UNESCO World Heritage Site designation as an area of outstanding natural and cultural universal value. The area is considered rare because it is one of the last remaining sections of southern boreal undisturbed by industrial development. It is home to threatened species such as the woodland caribou.
"Our Anishinabe traditional territories are an integral aspect of our lives, well-being and our future," said Sophia Rabliauskas, spokesperson for the Pimachiowin Aki World Heritage Project. "Our First Nations have always had the knowledge and ability to make the right decisions for our lands and have done so for thousands of years. We have welcomed the opportunity to work with our Province of Manitoba to ensure our First Nations-led land-use plans are recognized and implemented."
"We are happy to see Premier Selinger recognizing the global importance of Manitoba's boreal forests and the need to work with Aboriginal leaders to conserve them," said Mat Jacobson, manager, International Boreal Conservation Campaign, Pew Environment Group.
"This is an award-winning model for First Nations-led conservation in strong partnership with Manitoba, which protects some of the most carbon-rich boreal peatlands in the world," said Alan Young, executive director, Canadian Boreal Initiative.
Approved land-management plans for the Poplar River, Bloodvein and Pikangikum First Nations' traditional-use areas and two provincial parks are also part of the UNESCO bid, submitted earlier this year.
Through recent expansion of parks and protected areas, and partnership with First Nations and conservation agencies, Manitoba has protected 6.6 million hectares, or 10.2 per cent of the province. According to Global Forest Watch, Manitoba has the second-highest percentage of intact forests of any province in Canada after Newfoundland and Labrador.
Manitoba has also developed a green plan called TomorrowNow, which sets out an eight-year strategic action plan for mobilizing Manitobans to work together to protect the environment, while ensuring a prosperous and environmentally-conscious economy. The action plan includes expanding and creating new protected areas in the province.
For more information about TomorrowNow, Manitoba's new green plan is available at: www.gov.mb.ca/conservation/tomorrownowgreenplan/index.html.
More information on the Pimachiowin Aki World Heritage Project is available at:
www.pimachiowinaki.org.
More information on Manitoba's Protected Areas Initiative is available at:
www.gov.mb.ca/conservation/pai/.
More information on the proposed Little Grand Rapids and Pauingassi land-management plans is available from the East Side Planning Registry at: www.gov.mb.ca/conservation/lands_branch/public_registry.html.
– 30 –