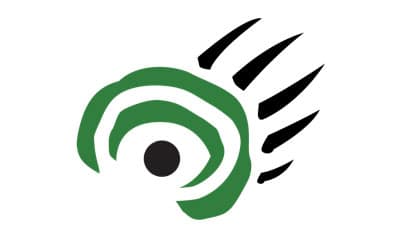 TomorrowNow Will Make Manitoba One of the Most Sustainable Places to Live on Earth: Premier
The Province of Manitoba continues moving forward on environmental protection with an aggressive and comprehensive strategy of more than 100 initiatives across government that will bolster Manitoba's economy and protect water, air and land for future generations, Premier Greg Selinger announced today.
"Manitobans enjoy some of the most spectacular lakes, rivers and forests in the world that support a diverse range of iconic species, from polar bears to caribou to sturgeon," said Selinger. "TomorrowNow is an achievable plan that is good for our environment and good for our economy. By working together we'll ensure these natural gifts are preserved for future generations."
TomorrowNow – Manitoba's Green Plan includes initiatives ranging from a Narcisse snake den webcam to mandatory greenhouse gas reporting, said the premier, adding the plan has the following five basic themes:
Simple Individual Choices – Big Results
Every Manitoban has the opportunity to make simple choices that bring big results. The strategy focuses on government leading by example and increasing environmental and economic efficiency and sustainability, making Manitoba the eco-learning capital of Canada and helping Manitobans do their part in being good stewards of the environment and resources.
Good for the Economy – Good for the Environment
The strategy sets out several areas where Manitoba intends to strengthen its green efforts including an enhanced focus on green technology and jobs; a comprehensive energy strategy with a 43 per cent increase in hydro power output in 15 years; Manitoba's first ecotourism strategy; new protections for beluga whales, caribou and sturgeon; provincial park rejuvenation; new eco learning opportunities and more recycling.
Changing Manitobans' Ways for a Changing Climate
A new climate-change strategy will be developed to both mitigate and adapt to the impact of greenhouse-gas emissions. It will be based on identifying major sources of carbon dioxide with the mandatory reporting of greenhouse-gas emissions, developed with input from industry. An active-transportation strategy will also be an early component.
Safeguarding the Water, Air and Land
Enhanced water quality, notably for Lake Winnipeg, is a key objective of TomorrowNow -Manitoba's Green Plan. Highlights are greater co-ordination of jurisdictions and other stakeholders for phosphorous reduction as well as integrated water management, an overhaul of drainage licensing to focus on regulation and enforcement around the greatest risks, and facilitating green infrastructure.
Nurturing Our Living World
Stronger protection of species and spaces is proposed with an emphasis on 15 new protected areas. The world's strongest polar bear protections will be instituted, and new related research and training will be initiated. Manitobans will even be able to nominate special heritage trees for protection and recognition. Several innovative strategies to mobilize Manitobans to do their parts are proposed including and awareness campaign, educational efforts, and better promotion and expansion of destinations that provide unequalled eco-learning opportunities, built on a foundation of government leading by example.
"Manitoba's goal is to be one of the most sustainable places to live on earth," Selinger said. "We will continue to ask for input, and work with individuals and stakeholders across the province to protect the environment while ensuring we have a prosperous, environmentally conscious economy."
The green plan recognizes that consultation with Aboriginal communities and governments is critical to moving ahead with many of the strategies envisioned, said the premier.
The public is invited to comment on TomorrowNow – Manitoba's Green Plan by visiting www.gov.mb.ca/conservation/tomorrownowgreenplan, before Oct. 31.
– 30 –