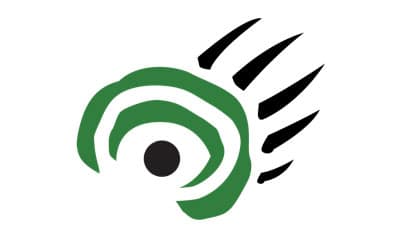 Christine Melnick
A major spring flood could be disastrous for Lake Winnipeg, which is already beset by huge algae blooms during the summer months, warns Water Stewardship Minister Christine Melnick.
Melnick said floodwater flowing into the lake after washing across farm fields from a wide area will bring with it harmful nutrients like phosphorus that will only compound the lake's problems.
And she said, that's why more Manitoba residents, corporations and retailers have to do more to use and sell lake-safe detergents, cleaning supplies, lawn fertilizers and other green items.
"A lot of people might use these products when they're at the lake, but using them in the home as well is important," Melnick said Wednesday as part of an expansion of the two-year-old Lake Friendly Label Campaign.
Manitoba Lotteries, Manitoba Hydro, Red River College (RRC), the Universities of Manitoba and Winnipeg, St. John's-Ravenscourt have signed on to the campaign, which is run by the South Basin Mayors and Reeves Committee.
Don Forfar, reeve of the RM of St. Andrews, said the committee wants more large retailers to get involved in the program so that they promote the sale and use of environmentally-friendly, EcoLogo-certified products.
He said a lot of progress has been made, but more can be done to educate people on the harm being done to the lake's water quality.
Sara MacArthur, RRC's Manager of Sustainability, said in the next few months the college's Notre Dame and Princess Street locations will be using 100 per cent lake-friendly products.
Melnick also said the South Basin Mayors and Reeves are being provided with another grant of $25,000 from Manitoba Water Stewardship to support its Lake Friendly campaign.
She added provincial parks in the Lake Winnipeg south basin—Grand Beach, Winnipeg Beach, Hecla/Grindstone, Camp Morton, Patricia Beach, Hnausa, Norris Lake and Beaver Creek parks—will start using lake-safe products this spring. Lake-safe products include multi-purpose biodegradable cleaners, paper products, glass cleaners and garbage bags. The legislative building already uses lake-safe products.
The Lake Friendly products campaign started with 23 retail outlets in communities around the south basin of Lake Winnipeg and has expanded to retail outlets in Manitoba and Kenora, Ont. More informations is found on the campaign's website at www.lakefriendly.ca.
Briefing delayed
MANITOBA'S next flood update won't take place until officials here get a better idea of the impact of a late-winter snow storm in North Dakota, Water Stewardship Minister Christine Melnick said.
The flood briefing had been scheduled for Wednesday.
The storm dumped more than 25 centimetres on the state and regions in eastern Minnesota and South Dakota over night and morning. Reports say the U.S. National Weather Service is now determining what the snow means to flood forecasts for Fargo and Grand Forks.
A Manitoba briefing could be held early next week.
Republished from the Winnipeg Free Press print edition March 24, 2011 B2