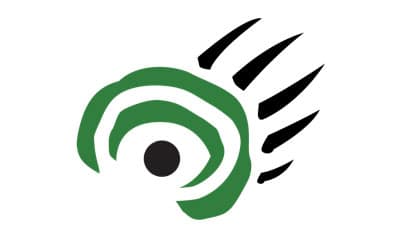 As many as three potential buyers are emerging for Tembec's Pine Falls paper mill, but there don't appear to be solid offers for the struggling business.
On Wednesday, a former Tembec vice-president, J.P. Bradette, spoke to the mill's employees and the local chamber of commerce about his interest in purchasing the business.
"He (Bradette) was out to show that he is for real and he is serious and he's looking for support," said Ed Gassray, acting president of the Blue Water Chamber of Commerce. Bradette couldn't be reached for comment Thursday.
Tembec employees have also expressed interest in buying the plant, as has nearby Sagkeeng First Nation. But neither is close to making a formal offer.
Gassray said any potential buyer faces a big challenge, given a weak market for newsprint and a struggling North American economy. "If it was a strong market, it would be one thing. But when everything's weak it's a huge task," he said.
On Wednesday, the Manitoba Labour Board agreed to a union request to appoint an arbitrator to settle a contract between Tembec and the United Steelworkers union. The board's decision ended a four-and-a-half-month lockout involving more than 250 employees but the company has no intention of reopening the mill. The labour board's decision will, though, likely prompt the company to issue layoff notices, which will let workers apply for employment insurance benefits.
John Valley, a Tembec vice president designated to speak to the media about the Pine Falls operation, didn't return phone calls on Thursday.
Tembec announced during the lockout that the plant was up for sale. It said if a buyer wasn't found soon, the mill could be mothballed.
However, the union is still keen on having a new arbitrated contract in place for the future, said Cam Sokolowski, a mill employee and president of Steelworkers local 3-1375 at Pine Falls.
At the same time, Sokolowski said, the plant workers are also considering making an offer for the plant, although they're not very far in the process yet.
He claimed that Bradette is seeking union concessions as large or larger than those demanded by Tembec before the lockout Sept. 1. The Quebec-based forestry giant had proposed a 35 per cent cut in wages and benefits.
The union is working on an employee-based purchase plan that's "a little bit more viable for the employees," Sokolowski said.
Sagkeeng chief Donovan Fontaine said he told Tembec officials over Christmas that the band must be part of any group buying the mill, but he added he's still not convinced the band should buy it.
"That's the Catch-22," Fontaine said. "There isn't much time but we're still doing our due diligence."
Sagkeeng said with the dramatic decline in markets for the pulp and paper industry, any purchase of the mill has to have a plan that considers other markets and revenue streams.
Fontaine said Sagkeeng is actively working with the union, the community of Pine Falls and the province, adding he hopes a feasibility study will provide all the players with the right answers.
—With files from Aldo Santin
Republished from the Winnipeg Free Press print edition January 15, 2010 A12