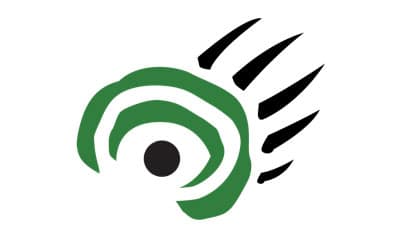 —THE most divisive myth about the Canadian wilderness is the notion of culture clash—the idea that there are two warring factions of forest users who will never be able to get along.

On one side of the stereotype, you'll find a tobacco-spitting lumberjack riding a snowmobile with a sawed-off shotgun; on the other, a power bar-munching urbanite skiing along on brand-new Mountain Equipment Co-Op gear, clutching an Audubon guide to endangered squirrels.
Supposedly, the redneck and the yuppie have nothing in common. But the reality is each one wants to preserve the Canadian wilderness, both for people to work and play and for the welfare of animals, trees and the entire greenhouse gas-sucking ecosystem.
"There is a temptation to add a 'holiness index' to tools from the wilderness. A chainsaw in some quarters gets two points and a canoe paddle 100, and vice versa," says James Raffan, the Guelph-born author and editor of more than 12 books about the Canadian wilderness, who's in town tonight to host a boreal forest-awareness concert called True North Wild and Free.
Raffan, whose books include a biography of paddling legend Bill Mason, several meditations on canoeing and an investigative look at the Lake Timiskaming school-outing tragedy, is on a mission to make all Canadians—urban and rural, newly arrived and aboriginal—aware of their commonly shared bonds.
"Speaking personally, the people for whom I have the greatest respect and who know the most about the wilderness are not my canoe friends. They're timber harvesters and people in the hunting and fishing community who have a deep and abiding respect for the land," says the 49-year-old writer, activist and outdoor rec educator, speaking over the phone from Whitehorse.
"The fact of the matter is we all live in houses made out of timber from the boreal forest and we've learned butting heads is not productive … I argue the land is ever-present in all our lives, in advertising, music, everything. If you live in downtown Winnipeg or anywhere in Canada, you can't avoid the ethos of the country, which is a nation of rivers and a nation of large, wide-open spaces to the north."
Raffan's latest print project is Rendezvous With the Wild: Canada's Boreal Forest, a coffee-table book that documents an awareness campaign launched last year by the Canadian Parks and Wilderness Society.
In 2003, CPAWS took celebrities like Cathy Jones, David Suzuki and Justin Trudeau on a series of river trips through Canada's boreal forest, the massive band of green stuff that stretches from Newfoundland to the Yukon. The plan was to make Canadians aware of how much the forest has shrunk as a result of human activity.
The book, edited by Raffan, includes images from the river trips. Tonight's concert, slated for the Winnipeg Art Gallery, is both a launch party and an attempt to extend the dialogue. Raffan will be joined by Winnipeg playwright/comic Ian Ross and musical storyteller Ted Longbottom.
Their short-term goal is to get ordinary people to think about the boreal forest. In the long term, CPAWS hopes to protect half of what's left of the ecosystem in a series of new parks and preserves for all eternity.
In an era of hydro expansion, stronger worldwide demand for mineral resources and First Nations communities clamouring for more roads, that might sound like a pie-in-the-sky dream. But Raffan remains hopeful about the power of ordinary people to effect change.
"Governments do what governments do with the conscience of an erection. They have short-term mandates, but they eventually do what people want them to do," he says.
"If I wasn't hopeful, I wouldn't be able to get up in the morning. But there are bigger forces at work here. You can't live your life in this country without some kind of link to the land."
When the book tour winds up, Raffan will start to work on a historical biography of Sir George Simpson, a Hudson Bay Company boss during the 1800s. His research will involve hundreds of hours at the HBC archives in Winnipeg.
"I always seem to find myself drawn back to Winnipeg," he says, noting his time here to research his Mason bio and the Lake Timiskaming tragedy, which involved a franchise of St. John's Cathedral Boys' School. "It's the canoe capital of Canada, in a lot of ways."
JAMES RAFFAN: A selected bibliography
Deep Waters: Courage, Character and the Lake Timiskaming Canoeing Tragedy. HarperCollins, 2002.
Tumblehome: Meditations and Lore from a Canoeist's Life. HarperCollins, 2001.
Bark, Skin, & Cedar: Exploring the Canoe in Canadian Experience. HarperCollins, 1999.
z Fire in the Bones: Bill Mason and the Canadian Canoeing Tradition. HarperCollins, 1996.
Wild Waters: Exploring North America's Wilderness Rivers. Firefly, 1996.
Canexus: The Canoe in Canadian Culture. Betelgeuse, 1988.
Summer North of Sixty: By Paddle and Portage Across the Barren Lands. Key Porter, 1990.