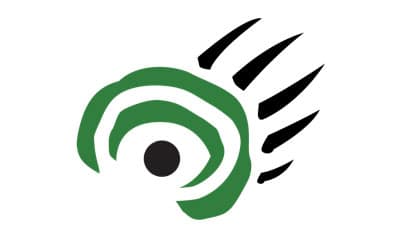 The city's original plan to clean up its waste water simply won't help heal Lake Winnipeg, and it's worth spending millions more to do it right, the province said Thursday."We haven't asked the city to do anything we're not willing to help pay for," said Conservation Minister Stan Struthers.
A case study on the so-called nitrogen versus phosphorus debate prepared by a city engineer suggests that it would cost Winnipeg taxpayers $750 million more over 20 years to remove both kinds of nutrients from sewage at the North End treatment plant.
If the city tackled only phosphorus, as a gaggle of scientists has recommended and as the city has long preferred to do, Winnipeggers could avoid sewer rate hikes and Lake Winnipeg might actually get cleaner faster, the city argued.
But the province says the city's figures and logic are flawed.
The $750 million, which covers mostly debt cost, is a highly questionable figure that doesn't appear to include the millions the province has already committed. And the new equipment the city wants to install simply isn't good enough to meet reasonable targets.
Only a two-step process called biological nutrient reduction will be guaranteed to remove enough ammonia and other nitrates. And, it allows the leftover phosphorus to be turned into fertilizer instead of dumped in the landfill at a time when phosphorus is a shrinking commodity.
Struthers said it's vital that Winnipeg has state-of-the-art treatment plants. Calgary has plans to meet the same or even tougher targets as Manitoba and Regina has just committed to adding nitrogen removal from its already-advanced plants.
The debate, which bloomed anew this week, is moot because the Clean Environment Commission has already recommended that the city go whole hog and remove both nitrogen and phosphorus from its waste water. And the work to do that is already well underway.
Last year, after pressure from scientists and city councillors, the NDP asked the CEC to have another look at the nutrient issue.
But this spring, the CEC reaffirmed its 2003 recommendation—the one that has saddled the city with a $1.8-billion bill to upgrade the sewage plants and pipes. The city must spend millions removing both nitrogen and phosphorus from its waste water in order to combat damaging algae blooms on Lake Winnipeg.
"Excess reactive nitrogen in the environment contributes to eutrophication (oxygen depletion), loss of biodiversity, global warming, pollution of drinking water, fish kills, acid rain, and ozone depletion. There exists a strong scientific case for limiting the nitrogen load in City of Winnipeg waste water," wrote the CEC. "In our view to not do so would be irresponsible, leaving an unhealthy environmental legacy to our children and grandchildren."