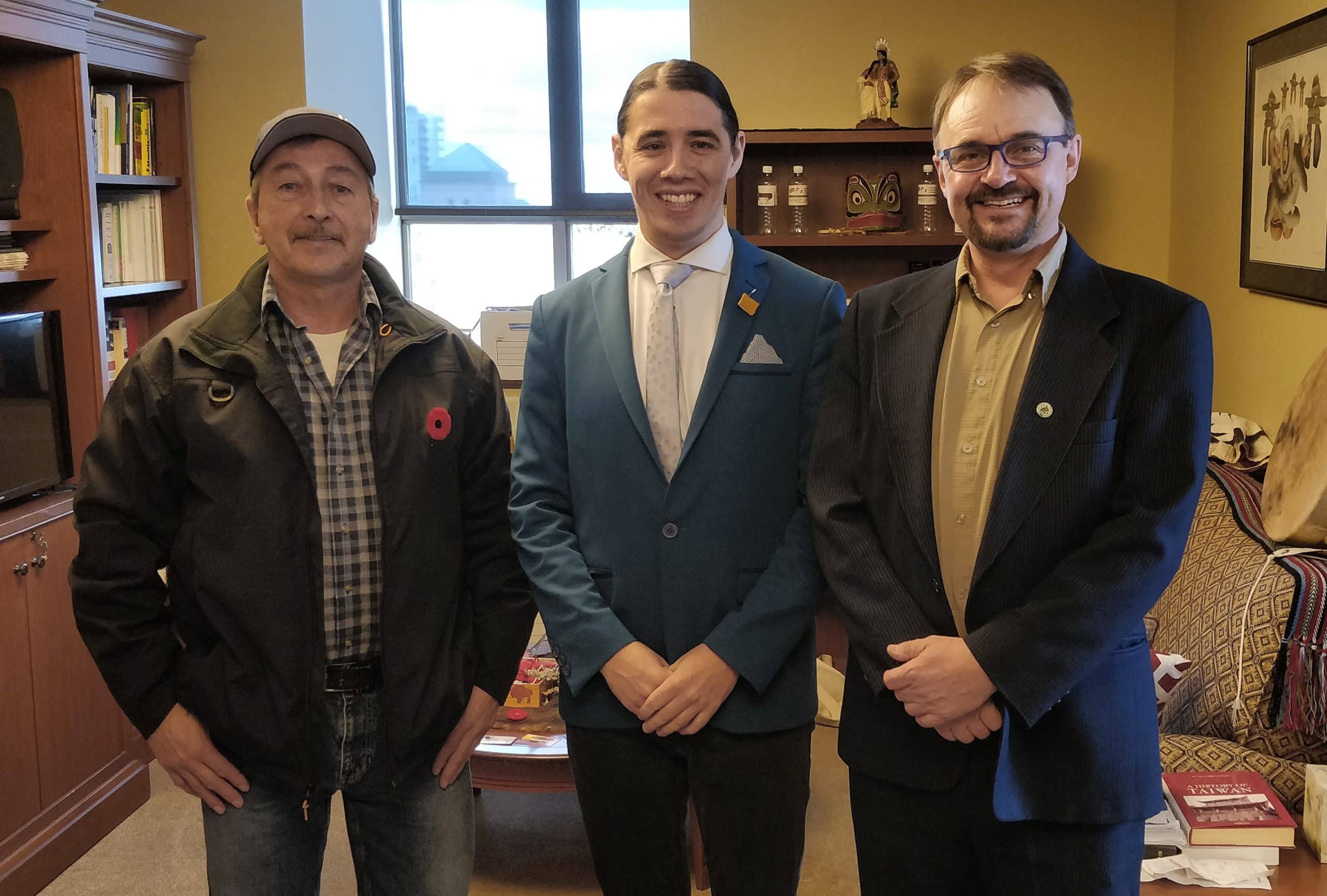 Last month, Ernie Bussidor of Sayisi Dene First Nation and Ron Thiessen, CPAWS MB Executive Director, travelled together to the North American Caribou Workshop held in Ottawa.
"This one was special as it was the first to officially recognize the tremendous value of Indigenous Knowledge regarding conserving this treasured species," said Ron.
Until now, this bi-annual gathering saw very little Indigenous attendance and participation as it was largely geared to academics, government wildlife experts, and charitable conservation organizations.
Ernie and Ron met at a meeting in Winnipeg in 2016. They kept in touch and began discussions about conserving the the Seal River Watershed in northern Manitoba.
"I shared my concerns about the caribou just outside our community and Ron offered CPAWS' support," said Ernie. "He gave me the idea of establishing the watershed as a protected area to ensure the lands and waters provide for caribou, for traditional uses, and for locally-led eco and cultural tourism."
This workshop provided many avenues for celebrating and including Indigenous Knowledge and weaving it with science to form the strongest information base in which to conserve caribou. CPAWS supported Ernie in developing the presentation he delivered at the workshop and we supported one another in building our networks.
Ernie is spokesperson for Sayisi Dene on the initiative to protect the watershed and has spent his life sharing the landscape with caribou in northern Manitoba. We were pleased that he could share his knowledge with so many new and experienced caribou experts. CPAWS is relieved that Indigenous Knowledge is finally holding a prominent place in caribou conservation efforts as we believe that it is critical to ensuring recovery for this species at risk.
Photo: Ron and Ernie used the opportunity of being on Ottawa to meet with Member of Parliament Robert Falcon-Oulette about our efforts to protect the Seal River Watershed.