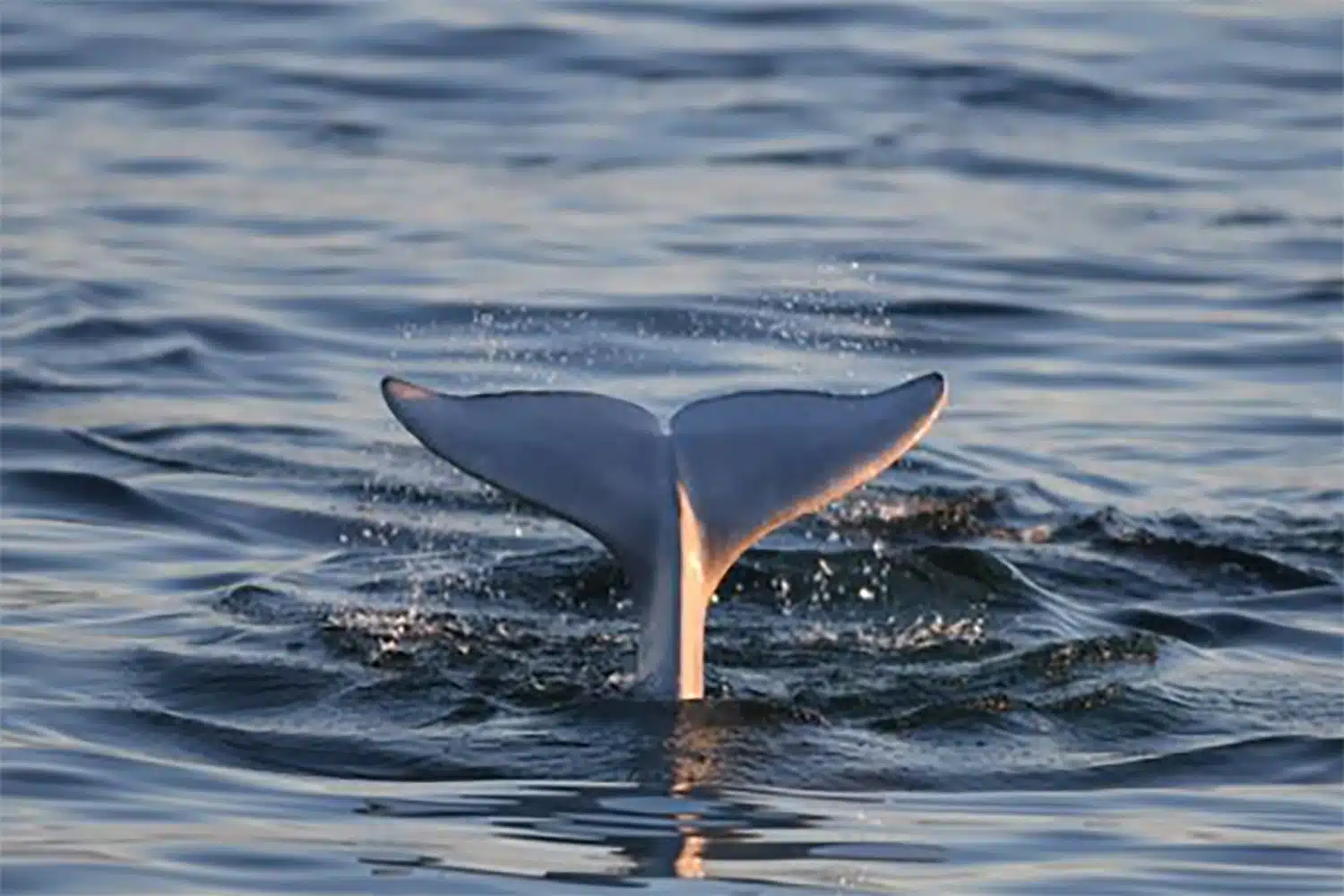 By CPAWS Manitoba
Did you know Western Hudson Bay is losing ice faster than most parts of the Arctic?
This doesn't just make it harder for polar bears to hunt. It also means there are more ships in Canada's great inland sea, increasing pressures to over 170 species of birds and leading to migration challenges for the 55,000 belugas traveling its waters.
Without the necessary protection, Manitoba's coast and the species who depend on it are in trouble.
This is why we're so proud to be participating in IMPAC5 and helping move forward marine conservation targets in Manitoba and across Canada.
What is IMPAC5?
The 5th International Marine Protected Areas Congress (IMPAC5) is a global forum bringing together ocean conservation professionals and high-level officials to inform, inspire, and act on marine protected areas.
IMPAC4 was held in Chile, and previous years were hosted by France, the US, and Australia. IMPAC5 will be hosted by Canada and held in Vancouver from February 3 to 9, 2023.

How will IMPAC5 Benefit Canada?
We believe in more MPAs, better MPAs, and MPAs in the right places.
The Congress is an opportunity for the global community of marine conservation managers, practitioners, and decision makers to exchange knowledge, experience, and best practices to strengthen the conservation of marine biodiversity while protecting the natural and cultural heritage of the ocean.
Our involvement in IMPAC5 will help contribute to Canada's commitment of protecting 25% of its ocean by 2025 by encouraging the establishment of new Marine Protected Areas and better managing existing ones.
What are Marine Protected Areas?
A Marine Protected Area (MPA) is a legally protected and managed part of the ocean contributing to long-term sustainable development and nature conservation. Some MPAs allow certain activities or development within their borders, depending on the ecological ramifications.
MPAs provide cultural, environmental, and social benefits to our communities. They safeguard cultural elements and help them thrive, including Indigenous clam gardens. MPAs also act as a safe space where marine ecosystems can adapt to and mitigate the effects of a changing climate. These protected parts of the ocean can also support sustainable fisheries and provide long-term economic opportunities.
Why is CPAWS Manitoba involved in IMPAC5?
Our work with IMPAC5 supports our efforts to establish a National Marine Protected Area (NMCA) in Western Hudson Bay.
In Canada, there are three principal options under federal law for the creation of a marine protected area, and the NMCA framework best meets the needs of Western Hudson Bay and its communities in balancing worldclass conservation and community connectedness.

Western Hudson Bay is losing ice faster than most parts of the Arctic. Creating an NMCA could help ensure the survival of polar bears and belugas while bringing jobs and infrastructure investments that would enhance the region's tourism industry.
We'll be facilitating a session as part of the official Congress program called Why Protect Western Hudson Bay? The Global Significance Of Canada's Great Inland Sea. The goal of our session is to bring international awareness to the significant wildlife habitat of Manitoba's north, and to get the process moving on establishing an NMCA.
We'll also be hosting events in Manitoba leading up to the congress as part of IMPAC5's Ocean Festival. This programming is free and open to the public. Stay tuned for dates & further details!
How can I Become Involved with IMPAC5?
Join us in Vancouver February 3-9, 2023 for the Forum or follow along on Facebook, Instagram, LinkedIn, or Twitter using #ProtectBlueNature.
You can also help protect Arctic marine habitat in Manitoba's Hudson Bay by signing a letter of support for the initiative today. 
–Thanks in part to the National Audubon Society for making this blog possible. CPAWS greatly appreciates its support of our boreal conservation efforts in Manitoba–