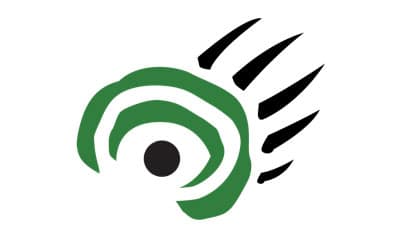 OTTAWA — The federal government plans to release a report Thursday that finds half Canada's boreal caribou herds are in decline and may die out in the next century without changes to their habitats, The Canadian Press has learned.
The finding that 29 of the 57 recognized herds are "not self-sustaining" brings the boreal caribou another step closer to possibly being bumped up to endangered species status.
Parts of the highly technical, 300-page report show caribou herds are likeliest to decline in northern Alberta, northern Saskatchewan and the Northwest Territories.
A boom in natural resources such as oil and gas has spurred industrial development in those parts of the country, disturbing the caribou's habitat.
"The inherent risks associated with a small population size warrant a cautious approach when considering potential resilience to any additional disturbance," the report says.
The findings now allow the Conservative government to push ahead with a national recovery plan for the boreal caribou.
They will also shape a separate report by an independent Canadian advisory panel known, as the Committee on the Status of Endangered Wildlife in Canada, which recommends changes to species' at-risk designation.
Environment Minister Jim Prentice can then accept the committee's recommendations, reject them or send them back to the panel for further study.
The caribou was last assessed in May 2002 as a "threatened" species. Some environmental and conservation groups want to see the caribou's status upgraded to the more serious "endangered" designation.
There are approximately 36,000 boreal caribou spread across Canada.
Environment Canada prepared the report with help from an 18-member scientific advisory group. Environmental groups and academics were also involved.
The report is expected to be posted on a federal website the day before the Easter long weekend, though a spokesman for Prentice insists the government isn't trying to bury the troublesome news.
"It will be (posted) very soon and please don't assume we tried to hide anything," said Frederic Baril in an email.
"(Environment Canada) is issuing numbers of reports every year on a lot of topics and as far as I know we don't do media event for each of them."
However, the government gave similarly low-key treatment to two other major environmental reports released last year by Natural Resources Canada and Health Canada.
Natural Resources Canada quietly posted a major climate-change study on its website after 5 p.m. on a Friday last spring – despite years of research, input from more than 140 experts and $50,000 paid to a public-relations firm to stage its release.
Another 500-page report on climate change by Health Canada was released in pieces and without fanfare last July after parts of it were leaked to the media.
Some of the authors of that report, entitled "Human Health in a Changing Climate: A Canadian Assessment of Vulnerabilities and Adaptive Capacity," worried it would be buried in a quiet corner of the department's website.