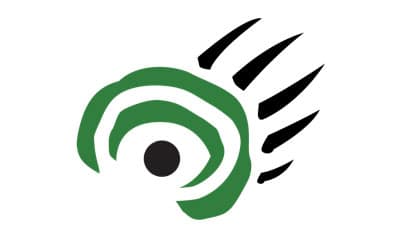 New Trail to Make Wetlands More Accessible to Public While Protecting Environment:  Selinger
A new, $1-million interpretive trail and boardwalk next to the Brokenhead Wetland Ecological Reserve will make the wetlands more accessible and highlight many of their unique and rare features, Premier Greg Selinger announced today.
"This new resource will allow the public to safely visit the area without causing damage to the fragile native plants and their habitat," said Selinger.  "I especially want to thank our partners, Debwendon Inc. and Eugene Reimer, for their support in making this new trail possible."
The Brokenhead Wetland Ecological Reserve was established in 2004.  The 563-hectare parcel of land is located along PTH 59 northeast of the Brokenhead Ojibway First Nation and features 23 species of provincially rare and uncommon plants, 28 of 36 native orchid species including the ram's head lady's slipper (Cypripedium arietinum) and eight of Manitoba's 10 species of carnivorous plants.
The Brokenhead wetland is a calcareous fen, a wetland type considered rare in North America.  A fen is a kind of peatland known for its variable water levels.  Groundwater and surface water movement is a common characteristic of fens and can be observed in the surrounding rare white cedar forest and at the forest/fen interface.
The premier noted, Eugene Reimer, a long-time naturalist and board member of Native Orchid Conservation Inc., has donated $600,000 to the Winnipeg Foundation to establish the Eugene Reimer Environment Fund.  The fund will provide an annual grant to Debwendon to maintain the Brokenhead Wetland Interpretive Trail.
"It brings me great joy and satisfaction to make a contribution towards protecting these wetlands where I spent so many happy hours enjoying and learning about nature," said Reimer.
Debwendon Inc. is a non-profit organization formed in 2007 to promote and preserve the Brokenhead Wetland Ecological Reserve, raise public awareness of the historic cultural connection between the Brokenhead Ojibway Nation and the Brokenhead Wetland and, over the long term, construct and maintain a boardwalk and interpretive trail adjacent to the Brokenhead Wetland Ecological Reserve.
"The word debwendon means 'trust' in Ojibway," said Carl Smith, chair of Debwendon.  "It has been more than 10 years since we started to work to protect the Brokenhead wetlands.  We are overwhelmed by Eugene's generous donation and excited to see work on the trail begin."
This initiative supports the province's trail-based tourism strategy, which focuses on engaging tourism and service providers to capitalize on the potential of outdoor recreational tourism.  Since 2001, the province has invested more than $27 million in trails funding including $12.8 million for Winnipeg trails and $1.4 million to complete the Border to Beaches active transportation route, which stretches 370 kilometres from the Ontario border to the beaches of Lake Winnipeg.
Construction of the Brokenhead Wetland Interpretive Trail will begin in 2012 and take approximately two years to complete, said Selinger.
– 30 –