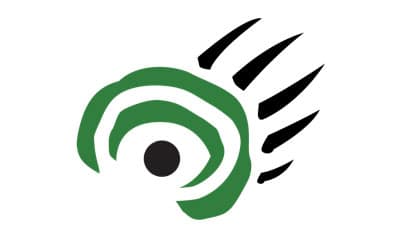 Members of the Fisher River Cree Nation and an environmental protection group have renewed pleas for the province to keep its promise to declare Fisher Bay Park Reserve a provincial Park.
Chief David Crate and representatives from the Canadian Parks and Wilderness Society met at the legislature last Tuesday to present 10,000 letters of support to the government.
"We asked Manitoba to protect a special place within our traditional territory in Fisher Bay of Lake Winnipeg 10 years ago," said Crate.
In response, the province established the reserve, which protects 89,000 hectares from industrial development such as logging and mining until 2010, while consultations for full park status take place.
"We want to congratulate the government for taking a good step that day," says Crate. "But we're still waiting. We want to stress to the government it's time to make this park a reality."
Crate said council's first priority is to protect the area, which it wants expanded to 160,000 hectares.
"It's a beautiful bay area with an abundance of wildlife," said Crate. "We want it set aside for today's and future generations of not only the Fisher River Cree Nation, but all of Manitoba."
Crate said including a cottage lot development in the park was once considered, but council decided to move the development due to the 'red tape' involved.
"Peguis treaty land entitlement land and private land will be outside the park," said Crate. "But the benefit for cottagers in the development would be that it would be adjacent to the park."
Crate said the first Nations' people of Fisher River Peguis and Kinojeoshteegon (Jackhead) currently use the area for hunting, fishing and harvesting traditional medicines.
"Basically it remains untouched," said Crate.
Conservation Minister Stan Struthers said the provincial government remains committed to creating a provincial park in the area.
"We're not going to leave this beautiful part of the province unprotected," said Struthers.
Crate said the province has not conducted any studies or consultations with area stakeholders, such as the forestry and mining industries, First Nations communities and individuals, required to establish a provincial park.
"As far as we knew, none were under way," said Crate. "We've had no notice if they are. They've had a lot of time to consult and do whatever else is required before now."
Struthers said temporary protection of the Park reserve will continue past 2010 if the government continues to work with stakeholders.
Crate said he and the other representatives were able to meet with the assistant deputy minister of Conservation last Tuesday, who indicated the province is open to meeting for further discussion.
"That's basically positive," said Crate. "We'd prefer the government moved and passed it in the next session or the session after that. That would be the best-case scenario."
Crate said the Fisher River community will undertake an economic impact study for the potential provincial park starting April 1, which will be presented to the province once complete.
"There has to be a will for the government to move ahead," said Crate. "We're going to continue to lobby the province."