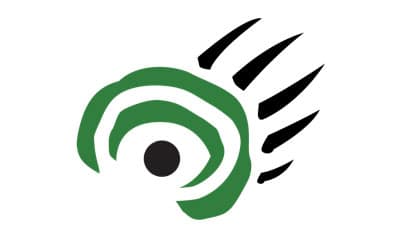 The provincial government will set aside $10 million for the boreal forest on the east side of Lake Winnipeg, Manitoba Premier Gary Doer said Tuesday.
Four First Nations communities are preparing a bid to secure a World Heritage designation from the United Nations Educational Scientific and Cultural Organization for lands within a four-million-hectare area of boreal forest in eastern Manitoba and western Ontario.
The land — dubbed Pimachiowin Aki — includes Atikaki Provincial Park in Manitoba and Woodland Caribou Provincial Park in Ontario.
Doer said the provincial money will go into a trust fund expected to be worth $20 million, to be put toward the project and future studies.
The Poplar River, Little Grand Rapids, Pauingassi and Pikangikum First Nations will present a final bid for the UNESCO designation in 2011 and have established a non-profit corporation to seek international recognition for the land.
In a statement, Doer said the effort by the First Nations to seek UNESCO status is fitting given how pristine and unique the land and its environment are.
Along with the boreal forest, the First Nations say the land has "exceptional" ecological value and contains critical habitat for several threatened or endangered species such as the woodland caribou.
"Today's commitment will help ensure their efforts will result in a sustainable international attraction that benefits the people who live there," Doer said.
Doer said the money will also allow community-led projects, such as interpretive centres and traditional healing centres, to be set up.
"The value of this is $120 million a year to the people living in the area if properly stewarded into the future, and we believe the various benefits of the environmental stewardship will be extremely important to all generations," Doer said.
The announcement is being hailed as Doer's last as he prepares to step down as premier on Sunday to become Canada's next ambassador to the U.S.
The corporation said if the UNESCO nomination is successful, it would be one of only a handful of sites on the World Heritage list recognized for outstanding cultural and natural heritage.
The announcement was applauded by environmental groups that say the intact boreal forest stores more carbon than any other ecosystem on Earth and can help fight climate change.
"This trust fund, in addition to providing opportunities for First Nations to secure and promote important cultural landscapes and wildlife habitats, will also create incentives to maintain the carbon stored in intact boreal forest soils, peatlands and wetlands," said Larry Innes, executive director of the Canadian Boreal Initiative in a statement.
Other world heritage sites include Egypt's Pyramids of Giza, India's Taj Mahal and Australia's Great Barrier Reef.