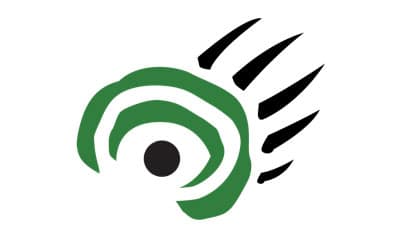 OTTAWA—The Harper government has set aside $7 million to help address Lake Winnipeg's water woes, one of the many green initiatives in a budget even critics admit is the most environmentally-aware in recent Canadian history.

The federal cash for the lake is to be spent over two years as part of a $93-million national water strategy that comes as the Conservatives try to improve their environmental credibility with voters.
"Canada has one of the largest supplies of fresh water on the planet, and beautiful oceans on three sides of our vast country," Finance Minister Jim Flaherty said in his speech. "We cannot take these resources for granted."
The Great Lakes and Lake Simcoe will also benefit from the fund.
The money earmarked for Lake Winnipeg will be used to help Environment Canada develop a targeted science plan and join with the Doer government on a joint strategy aimed at managing the province's largest water resource.
Manitoba Premier Gary Doer—who said in a recent speech that protecting our water "trumps everything" else his government is doing—was pleased with the cash for the lake.
"It's a small amount of money there," he said. "I think that's a positive development."
Doer did get in a little dig at the Harper government for being unable to get the Americans to live up to an agreement to put in a permanent filter on the Devils Lake outlet. Critics of the North Dakota water project say it could harm Lake Winnipeg, particularly with high levels of sulphate.
The outlet is scheduled to open again this spring and the only filter in place is a temporary gravel one that has already washed away once when the outlet was running at full tilt.
'Agreements enforced'
"We have to work with our national government to get our agreements enforced with the United States," Doer said.
The money for Lake Winnipeg is just one of a series of cheques Ottawa will cut for Manitoba on green initiatives.
The previously announced $1.5 billion EcoTrust will mean $54 million to Manitoba over the next three years. Manitoba has already listed building the east-west hydro grid, adding another 10 biodiesel plants, expanding energy-efficiency programs and increasing solar power capacity as the projects on tap for the money.
But the budget yesterday also produced a seven-year, $1.5-billion fund for biofuels. Manitoba is hoping to position itself as a major producer of both ethanol and biodiesel, and is waiting to see what the details of this new program mean here.
A spokesman for Doer said that at first blush, $200 million a year for biofuels for the entire country doesn't sound like it will stretch that far. But he said Manitoba is taking a "wait and see" approach on this one.
Curt Hull, project manager at the Climate Change Connection in Winnipeg, said he's somewhat neutral on the biofuels initiative. Some people believe the reduction in greenhouse gases you get from using fuels like ethanol and biodiesel is offset by the emissions produced when the fuels are produced.
Hull said this budget certainly trumps the first Tory budget when it comes to recognizing the environment.
"On the one hand, I'm very encouraged by the fact the environment is much more on the radar than the 2006 budget, which had little more than a tax credit for bus passes."
But Hull said he fears the budget is totally missing the point when it comes to cleaning up Canada's air quality.
Incentives to drive hybrid cars and taxes on gas guzzlers don't actually do anything to persuade people to drive less, he said. In fact, cars that are cheaper to drive, like hybrids, may encourage people to drive more.