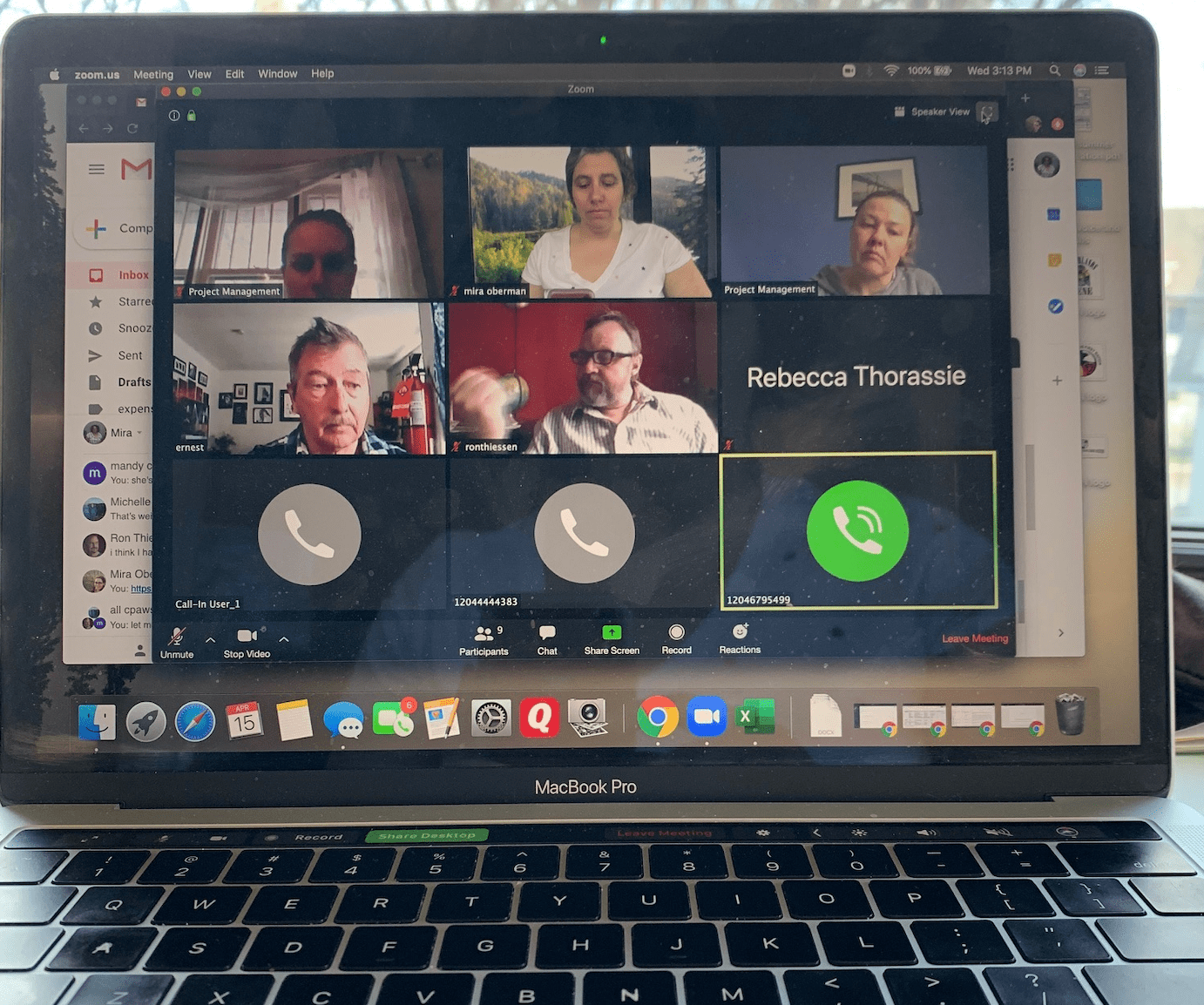 In a mere matter of weeks, the world has changed.
Schools, businesses, countries have shut down in an effort to stem the spread of this devastating virus – this includes CPAWS. We made the decision to close our offices across the country on March 13th and began working from home to protect the collective health of our staff, their families, and our communities.
Recent events are unlike anything we've ever experienced, and it's ok to be anxious – I am. But while those on the frontlines care for the sick and work to develop a vaccine, our impact on the pandemic comes from staying home, staying safe, and helping to flatten the curve.
I can say with full confidence that our CPAWS team is strong and resilient, but working from home has its challenges. I'm sure some of you may be facing these too. Whether it's related to child care, adapting to new routines, or the addition of caring for family – yes, there are hurdles, but in time we will find our rhythm and in the meantime we work as best we can.
From coast-to-coast-to-coast, we remain as committed as ever to our work to protect and restore the healthy natural ecosystems we all rely on for our physical and mental well-being.
We're still moving forward.
Yes, in-person meetings have had to be postponed, and events cancelled. Our new normal has meant that I couldn't participate in a Métis Gathering in Vancouver and couldn't travel to Toronto to meet with middle school students who had raised money for CPAWS. And although it's disappointing, the CPAWS team across the country is adapting to what our new way of working looks like.
It's also afforded us time for reflection.
The global nature of this situation has meant cancelling all work-related travel and re-envisioning how we collaborate with our partners. This offers us the opportunity to consider how we will continue to work with our partners in the long-term, specifically when it comes to reducing our carbon footprint and our impact on nature.
Closer to home, we've seen Canadians flocking to natural areas, both urban and rural, seeking solace from the stress of a global pandemic. We've also watched as overcrowding of these areas has led to many parks understandably being closed to prevent the spread of this dangerous virus. Now, more than ever before, it's clear nature is indispensable for our health.
As we move together through this crisis, and as governments start to plan for our country's recovery, ensuring healthy nature is at the heart of these plans will be key – for our benefit, and for the benefit of all species with whom we share this one earth. Canadians care deeply about our natural world. It's a core part of who we are. We, at CPAWS, are committed to re-doubling our efforts to protect our natural world.
Right now, the only thing for certain is the uncertainty of what the future will bring. But my heart is full and my spirit is inspired by the coming together of people helping one another as best they can from a distance. It is going to take all of us, as a global community working together, to navigate these uncertain times, and emerge having created a stronger, more sustainable, and resilient society.
Take good care,
Sandra Schwartz
National Executive Director
Canadian Parks and Wilderness Society