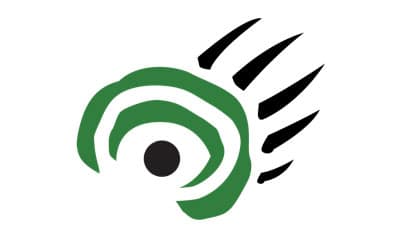 WINNIPEG – Environmental groups counter-attacked Wednesday in the growing war of words over Manitoba Hydro's plan to build a $1.1-billion power transmission line down the west side of the province.
Manitoban, Canadian and U.S. groups launched an education blitz to urge the Manitoba government to keep its commitment and not construct the Bipole III hydro line on the east side of Lake Winnipeg.
Spearheading the attack is a new website called The Heart of the Boreal at www.heartoftheboreal.ca.
"We feel it's important that proponents of an east side hydro corridor are aware of the tremendous support for keeping the region intact and unspoiled," Canadian Parks and Wilderness Society (CPAWS) Manitoba spokesman Ron Thiessen said.
CPAWS, the Boreal Forest Network, the Wilderness Committee and the Natural Resources Defense Council say they're confident the Selinger government will protect the east side from development to help win an UNESCO World Heritage Site for the area.
But they're also calling Canadians and Americans to lobby the province to stay true to its word.
"We need to ensure that Manitobans, and people around the world, know about the Heart of the Boreal and it's value," Wilderness Committee spokesman Eric Reder said. "We literally walk into classes in Winnipeg and ask who knows about the Amazon. All the kids do, but they can't tell us about the biggest forest in the northern hemisphere, or the greatest source of fresh water on the planet."
Critics, including the Opposition Progressive Conservatives, have become more outspoken against the longer west-side route. They say it will cost more than $600 million more than a line down the shorter east side route.
The PCs also said the province should save that money especially as the government now faces a $555-million budget deficit in the 2009-10 budget year.
On Wednesday Carman PC MLA Blaine Pedersen held a public meeting in Haywood over the issue.
He said 150 people showed up with most concerned about Hydro's plans: A west-side route will go through the Haywood area.
Pedersen said residents are worried about how they will be compensated should the route be built on their land and the impact the lines will have on them and livestock, plus what the lines mean to potato farmers who irrigate their land.
"Manitoba Hydro had a public consultation meeting in the area in December," Pedersen said. "From what I heard I don't think public consultation is done here."
Last week several First Nations say they will oppose the west-side route until the full impact of hydro development on their communities is studied.
Reder and Thiessen said a lot of information about the UNESCO designation being bandied about isn't factual, which is why they created the website.
"There are lots of opinions and editorials," Reder said. "We wanted to ensure there was some positive and factual information about this global treasure available."