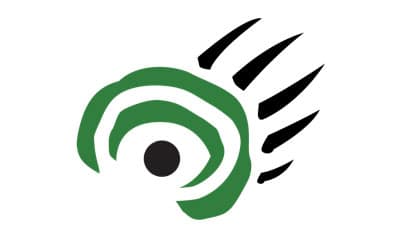 Alex Martin, an 18-year-old kayaker from Winnipeg who is graduating from high school this June, is attempting to circumnavigate the entire shoreline of Lake Winnipeg by kayak – a 1,750 km trip that he will be attempting solo which will take approximately two months to complete.

Photo: Alex kayaking on Lake Winnipeg – Credit: Stephanie Martin
An experienced kayaker who has competed internationally and who now instructs others, Alex has grown up paddling on Lake Winnipeg. He sees his summer 2018 adventure as a chance for him to share his passion with others, raise awareness about the many recreational activities this iconic body of water has to offer, draw attention to areas along Lake Winnipeg's shoreline that are recognized for their ecological and cultural importance (for example, proposed UNESCO World Heritage Site Pimachiowin Aki), and connect with people who live in lakeside communities.
"My goal with this trip is to help promote water stewardship on Lake Winnipeg. I am incredibly thankful to have the opportunity to attempt this trip, and very grateful for the support and encouragement that I have received from my parents, the paddling and adventure community, and the organizations that I have been able to work with on this project," he says.
CPAWS Manitoba is supporting Alex during his journey in his efforts to educate about the importance of protecting the landscapes and ecosystems that support the health of Lake Winnipeg.
"The Boreal forests and wetlands that surround Lake Winnipeg are paramount to the health of our great lake as they manage water flows and reduce the level of excess nutrients that enter and can cause damage to our beloved waterbody," says Ron Thiessen, CPAWS-MB executive director. "We trust that Alex's ambition to explore and promote our lake and its adjoining landscape will inspire Manitoba's youth and many others to join the efforts to ensure the well-being of Lake Winnipeg for future generations of people and wildlife."
Safety is paramount. Despite his young age, Alex is an experienced wilderness kayaker. He will be taking all precautions necessary to stay as safe as possible both on and off the water, including ending his journey if it is not safe to proceed.
Alex's circumnavigation attempt is set to begin on Wednesday, June 27th. Subject to change, the plan is to depart from the beach at Grand Marais Point in Grand Beach Provincial Park (starting time to be announced closer to the date.) From there, he'll paddle to the southernmost point of the lake, continue up the west side of the south basin and make his way into the north basin, where some sections will take Alex more than 100 km from the nearest community. His adventure will continue down the east side of Lake Winnipeg; if successful, he will finish where he started sometime in late August.
Alex will be documenting his experience on the Lake Winnipeg Circumnavigation website, lakewinnipegcircumnavigation.com, where a GPS map will be available for supporters interested in tracking his daily progress. He'll also be posting updates from his journey on Facebook and Instagram. Paddlers looking to join Alex on the water for a day are encouraged to contact him online.