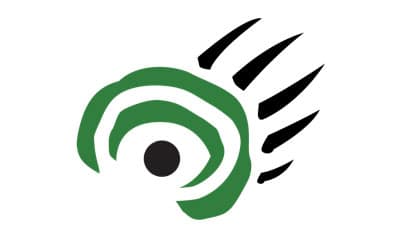 A damaging study on Alberta's oilsands. A brazen protest by Greenpeace. A sobering poll and massive petition. Criticism from around the world. The heat was on the Harper government Monday over its climate-change position as a major United Nations conference began in Copenhagen.
"The clock has ticked down to zero," Yvo de Boer, the UN climate chief, said as he opened the conference attended by delegates from 192 countries. "After two years of negotiations, the time has come to deliver."
Canada's lead negotiator told the conference Monday the international community must negotiate a political solution on how to share the burden of reducing the emissions that are trapping heat in the atmosphere.
"That is a political debate and it is very much what this negotiation is about," said Canada's climate-change ambassador, Michael Martin, at a news conference in Copenhagen. "We all agree on the science that we need to achieve deep global reductions. This negotiation is about how we're going to share the burden and how we're going to enable global action to achieve that."
But as Canada made its climate case in Copenhagen, criticism of the Harper government was vast.
Canada received the dubious honour of being the third runner-up for the Fossil of the Day Award, presented by non-governmental groups at the Copenhagen conference to countries they deem laggards on the environment.
A New York Times article portrayed Canada as a "dirty oil" producer that has "abandoned its commitments under the 1997 Kyoto climate-change treaty and has fallen short in the fight to reduce climate-altering carbon emissions.
"By ratifying the Kyoto Protocol, in 2002, Canada's previous Liberal government pledged that it would cut greenhouse-gas emissions by 6 per cent from 1990 levels over the period from 2008 to 2012. The present Conservative government… has, however, disowned that policy, substituting instead a commitment to reduce emissions by 20 per cent from 2006 levels by 2020—a modest target that has been widely panned by Canadian environmentalists."
Britain's The Guardian was equally critical: "When you think of Canada, which qualities come to mind? The world's peacekeeper, the friendly nation, a liberal counterweight to the harsher pieties of its southern neighbour, decent, civilized, fair, well-governed? Think again.
"Until now, I believed that the nation that has done most to sabotage a new climate-change agreement was the United States. I was wrong. The real villain is Canada. Unless we can stop it, the harm done by Canada in December 2009 will outweigh a century of good works."
Environmental groups released a petition signed by more than 150,000 Canadians calling for urgent action.
"Canadians are sending a clear message to the Harper government—we want climate action, we want to be part of the solution," Maude Barlow of the Council of Canadians said. "This government, stuck in the tarsands, is not listening—this must change."
A Canadian Press-Harris/Decima poll showed 64 per cent of respondents said rich nations such as Canada have a responsibility to commit to higher and tougher targets than developing nations.
An independent study released Mondy suggested pollution from Alberta's oilsands is nearly five times greater and twice as widespread as industry figures say.
The study says toxic emissions from the industry are equal to a major oil spill every year. Government and industry officials say contamination in area soils and rivers is natural, but the report links it firmly to oilsands mining. "We found rather massive inputs of toxic organic compounds by the oilsands industry to the Athabasca River and its tributaries," said David Schindler, a co-author of the study. "The major contribution to the river was from industry."
—The Canadian Press, Canwest News Service, with staff files
Republished from the Winnipeg Free Press print edition December 8, 2009 A3