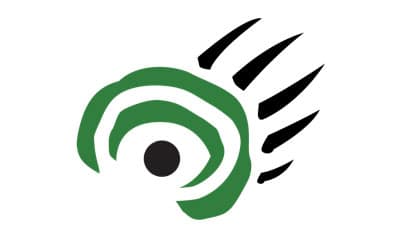 Republished from the Winnipeg Free Press print edition June 7, 2010 A3
Manitoba may have just a handful of polar bears by 2035, as the world's leading experts on the iconic Arctic species believe the bears that summer around Churchill are doomed.
The Western Hudson Bay subpopulation of polar bears, estimated at 935 animals in 2004, is expected to decline over the next 25 to 30 years to the point where there are not enough bears to sustain a breeding population, predicts University of Alberta biologist Ian Stirling, who's been studying polar bears for 37 years.
The increasing length of the ice-free season on Hudson Bay will soon reach a tipping point where 20 to 30 per cent of Manitoba's polar bears will begin dying off every year, according to a mathematical analysis released two weeks ago by Stirling's colleague, University of Alberta biologist Andrew Derocher, who's studied polar bears for 28 years.
The predictions mean the province that calls itself the polar bear capital of the world may no longer be able to count the iconic Arctic animal as a resident species within a generation.
The eventual extirpation of polar bears from Manitoba would have disastrous effects on Churchill's ecotourism business as well as the province's efforts to portray itself as a leader in conservation.
"We can say with a very great deal of confidence, sadly, the Western Hudson Bay population will be non-viable within 25 or 30 years," Stirling said in an interview, referring to periodic polar bear counts, an observed decline in the average weight of polar bears, a decline in the weight and number of polar bear cubs and the increasing length of the ice-free period on Hudson Bay.
Unlike bears in the high Arctic, the Western Hudson Bay population spends its summers on land, denning in and around Wapusk National Park east of Churchill. Since almost all of the bears' calories come from seals—which are only hunted on sea ice—a longer ice-free period means less hunting and less body mass.
The average polar bear eats 43 ringed seals a year, Stirling said. Missing out on only two of those meals every year is enough to cause a polar bear's body weight to decline to the point where females produce underweight cubs or no cubs at all.
A preliminary estimate of the Western Hudson Bay polar bear population prepared in 2009 suggested there are only 635 bears around Churchill, a disturbingly low number the biologists are dismissing as incorrect. A full count using the same methodology as the 2004 estimate will be conducted later this year, Stirling said.
But an analysis conducted by Derocher and two mathematicians suggests Manitoba's polar bear population will decline rapidly once Hudson Bay's ice-free period gets to the point where bears wind up with too little food to produce viable offspring—let alone survive meal-free summers on land.
The notion that polar bears can turn to alternate food sources is preposterous, said Stirling, noting the species has evolved to subsist on seals. Claims by Inuit that polar bears are increasing in number are spurious because the animals are merely turning to human settlements in attempts to find food, he added.
The Western Hudson Bay population will decline even with no hunting and worldwide reductions in greenhouse-gas emissions, Stirling said.
"Even if we had a magic wand to wave around or could touch a magic button, it's like trying to turn a supertanker around," Stirling said of climate change. "Even if we went back to 1970 greenhouse-gas levels, it will be years before we see a difference."
But Robert Buchanan, president and CEO of educational organization Polar Bears International, cautioned it would be fatal to give up on polar bears, which he describes as a "sentinel species" that draws attention to the plight of the entire Arctic ecosystem.
Canada, which has 65 per cent of the world's estimated 15,000 to 25,000 polar bears, has the potential to lead the world in the fight against climate change, he said.
"We have to provide hope," he said. "If Canada doesn't get it, then the rest of the world won't get it."
Manitoba declared polar bears a threatened species in 2008. Derocher and other biologists are urging Canada to follow suit this year.
Republished from the Winnipeg Free Press print edition June 7, 2010 A3