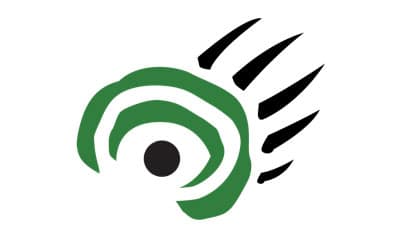 The province is moving ahead toward its commitment to create 10 new or expanded parks by 2020. The commitment is part of TomorrowNow, Manitoba's Green Plan, which seeks to balance environmental protection with a thriving sustainable economy. The designation of Chitek Lake Provincial Park and the Walter Cook Caves Ecological Reserve move the measuring stick forward toward CPAWS' goal of protecting 50% of our boreal regions from industrial developments to maintain ecological and economic stability as well as the forest carbon reserves that help to buffer against the impacts of climate change.
Chitek Lake Provincial Park, Manitoba's 88th park, covers over 1000 km2 straddling healthy, intact swaths of both Aspen Parkland and Precambrian Boreal wilderness in the central interlake. Nominated for protection by Skownan First Nation and to be co-managed by Manitoba and Skownan, the park is the first to bear a new provincial land designation (Indigenous Traditional Use) that will support cultural and economic integrity by protecting the Aboriginal and Treaty rights of Skownan members to continue traditional land use practices within the park.
Notably, Chitek Lake is the site of a successful introduction of North America's largest land mammal, the threatened wood bison, as part of an effort to recover Canadian populations from near extinction in the early 1900's. It is also the only known area in North America where these animals overlap with white tailed deer, elk, moose and the threatened woodland caribou.
The Walter Cook Caves Ecological Reserve protects a unique complex of limestone caves and sinkholes that provide habitats for boreal flora and fauna including the northernmost hibernation sites of the Little Brown Bat in Canada. Designated as endangered by the Committee on the Status of Endangered Wildlife in Canada (COSEWIC), this species has seen devastating declines in parts of its range due to the spread of a fatal pathogenic fungus. This culturally important site was nominated by Misipawistik Cree Nation and named after one of their members, the late Walter Cook. Located within Misipawistik's traditional territory they will co-manage the reserve with the province and access will be granted for research and educational purposes in order to reduce adverse impacts to this sensitive area.
Please join CPAWS in congratulating Skownan and Misipawistik First Nations and the Manitoba government on this great step toward a sustainable Manitoba and encourage the continuation of meaningful collaboration in the protection of 50% of Manitoba's boreal forest.
Image by C Wood used under a creative commons license