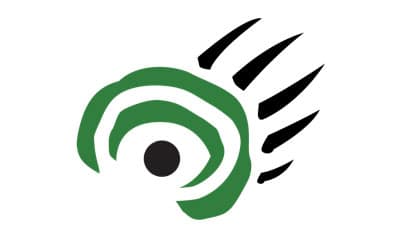 A Canadian study of global caribou populations has produced what scientists are calling a "dramatic revelation" that numbers of the iconic species — pictured on the Canadian quarter — have plunged 60 per cent in the past 30 years.
The study, co-authored by University of Alberta biologists Liv Vors and Mark Boyce and published in the journal Global Change Biology, also shows that most of the dozens of distinct caribou herds in Canada and each of the four subspecies — Woodland, Barren-ground, Grant's and Peary — are experiencing serious declines due to climate change and habitat pressures from humans.
"The future seems very bleak for the species if things don't change," Vors told Canwest News Service on Thursday, describing the caribou as "one of the last symbols of wild Canada."
Previous studies have raised alarms about the state of the species in this country — particularly the threatened Peary caribous' plight in Canada's High Arctic islands, where warming temperatures are increasingly leaving the vegetation they need to survive encased in ice.
A major Environment Canada report issued in April also concluded that half of the caribou herds living in Canada's vast boreal forest region could soon die off without urgent habitat-protection initiatives, including restrictions on logging and mining.
But the U of A study is the first to integrate population research on caribou — or reindeer, as they are called in Europe and Asia — from across the circumpolar world, the researchers say.
Vors said the species has traditionally been so central to life among northern indigenous people, as a source of food, clothing and tools, that human migration to the Arctic realm might never have occurred without the caribou.
"While global attention focuses on the increasing effects of climate change in polar regions, caribou and reindeer have not received the international attention of other northern fauna, such as polar bears," the study states.
Caribou, however, form "the cultural and socioeconomic cornerstone of northern peoples throughout the circumpolar north and, through herding and hunting, permitted these cultures to survive in a harsh and unpredictable environment."
But the species' struggle is not only being witnessed in the Far North.
Earlier this week, Alberta conservation experts warned that caribou could disappear from much of that province because of habitat incursions from oil and gas development and the construction of roads and hydro corridors.
"Several Alberta herds are at high risk of extinction," said co-author Boyce, a board member with the Alberta Caribou Committee. "Clearly industrial development is the threat to all of Alberta's caribou herds. Alberta has slashed funding for caribou conservation and the future is in limbo. The situation is grim at best."