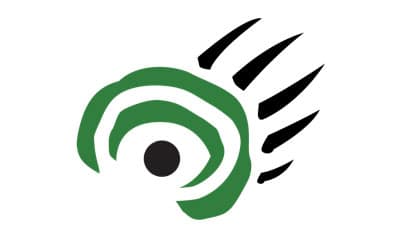 Cisco! Walleye! Whitefish! From the foredeck of the MV Namao, a scientific research vessel on Lake Winnipeg, student-scientists in rubber boots and banana-yellow hard hats are calling out the catch. They've also landed trout, perch and emerald shiners, whose weight, stomach contents, skin tissues and isotopic concentrations will help gauge the health of the huge prairie lake. The trawl net—which looks like a bright blue tube sock with a nine-metre hole—was hauled aboard by a yellow crane just before the skies went suddenly dark, unleashing a heavy wall of rain like only the prairies can. Walloped by wind and rain, even the Namao —at 34 m, the biggest ship on the lake—is rocking and rolling on Lake Winnipeg's dangerous, ocean-sized waves.
Perfect storm conditions are also brewing below the surface. Ironically, the isolated prairie lake, ringed by pristine Boreal forest, tucked far away from industry and major population centres, has become the sickest big lake in the country. What was once a small patch of algae, first noted in the 1990s, now grows to smother more than half of the massive 24,500-sq.-km lake most summers. In 2006, the pea soup blanket covered almost the entire lake, home to 10,000 cottagers, a $100-million tourism and recreation industry, and a $25-million commercial fishery. It's "like sailing through a sea of green paint," says Namao head biologist Alex Salki, one of a handful of concerned local lake scientists who founded the Lake Winnipeg Research Consortium. The putrid green mat, twice the size of P.E.I. and clearly visible from space, is jaw-dropping evidence of an ecosystem in deep trouble. Already, Lake Winnipeg, the world's tenth-biggest lake, is in worse shape than notorious Lake Erie, says David Schindler, one of the world's top water authorities, based at the University of Alberta.
Lake Winnipeg is "just the tip of the iceberg," says UBC water expert Hans Schreir. Globally, the problem—known as "eutrophication"—is the "No. 1" water quality issue we face, says Salki. The culprit isn't oil spills, toxic waste or even pesticides, but nutrient overloading from fertilizers, human and animal waste. Nitrogen and phosphorus do precisely in water what they do on land: cause plant life to run wild and multiply like crazy. The process is accelerated by the channelization of waterways to allow rapid runoff from farmer's fields, and the destruction of wetlands and riverbank areas. Wetlands, "nature's kidneys," which act as natural filters and nutrient traps, have been reduced by 70 per cent in Canada. In the Red River Valley, which contributes 66 per cent of Lake Winnipeg's phosphorus load, wetlands have seen a hundredfold reduction. Manitoba's so-called "hog boom," meanwhile, has seen the number of hogs on the watershed swell to 8.2 million, dumping an annual excrement load equivalent to at least 30 million humans. Alberta, the western limit of the lake's catchment area, has another eight million head of hogs and cattle.
Globally, toxic algal blooms—in both lakes and coastal systems—have been increasing in number, frequency and size. A toxic bloom in the Yellow Sea at Qingdao nearly halted the sailing events at last summer's Beijing Olympics. A year earlier, a rank toxic bloom choked legendary Lake Tai, China's third-largest freshwater lake, leaving more than two million people without drinking water and killing fish. Meanwhile, a 7,770-sq.-km oxygen-starved "dead zone" has spread in the Gulf of Mexico where the Mississippi—chock full of fertilizers after draining the U.S. Midwest—spills into the ocean, causing an explosion of toxic algae and bacteria, killing fish and threatening the Gulf's $2.8-billion fishery. Scientists say such zones are spreading, and could one day make up one-fifth of the world's oceans.
Already, the problem is very common in western Canadian lakes: at least one-quarter of those studied by University of Regina biologist Peter Leavitt are showing early warning signs. Some, like Saskatchewan's Qu'Appelle lakes, Alberta's Lac La Biche, and Ontario's Lake Simcoe, are showing "serious signs of eutrophication," says Schindler. In 2007, 122 Quebec lakes sprouted massive algal blooms, and last summer an algal bloom sprouted on the St. Lawrence River, killing fish, birds and mammals. Even Lake Erie, back from the biological brink, has begun sprouting algal blooms and low-oxygen dead zones all over again.
But aesthetics aside, are the scums, smells, toxins and cyanobacteria all that bad for the country's lakes? Strangely, Lake Winnipeg's pickerel fishery, which recently surpassed Lake Erie's total catch, has never been better. (Generally, the equation goes: the more algae, the more bugs, the more bugs, the more fish.) In Bangladesh, where 80 per cent of animal protein in the diet comes from fish, some lakes are being purposefully eutrophied to increase fish counts. But there is a tipping point, when all that new life begins to choke the lake, says University of Winnipeg aquatic ecologist Eva Pip. When all that organic material dies, it sinks to the bottom, where bacteria go on an eating binge, using up all the available oxygen. At that point the system "collapses," she says. Anaerobic bacteria, which do not need oxygen, take over; the water will stink, and the masses of blue-green algae floating on top will cut off all sunlight to whatever is below. "The lake," says Pip, then "becomes an algal swamp." And once it tips over the edge, it is "extremely difficult" to return a lake to a healthy state.
Still, there have been successes, notably in Switzerland, which has kept its lakes largely free of algae by reducing agricultural runoff by 50 per cent over the past decade. And then there's Lake Erie, whose comeback is one of the world's great environmental success stories. It was declared "dead" in the 1960s, but within a decade the five major cities on the lake's south shore managed to slash phosphorus loading by half, largely by updating wastewater treatment plants, which almost instantly reduced cyanobacterial blooms.
Getting Lake Winnipeg off death's doorstep will require similar-scale reductions to the nutrient load. Even Winnipeg's $1.8-billion wastewater treatment upgrade will only reduce it by two to three per cent. The city is responsible for only six per cent of the load. The rest flows into the lake from diffuse, "non-point sources," including drainage ditches from farmer's fields, stormwater from Regina, phosphorus from dishwashers in Fort Frances and yard fertilizers in Calgary. More than half originates in the U.S., notes Schindler.
In six months, the first peer-reviewed science (collected by the Namao) will be published, painting a more complete picture of the crisis. Perhaps more importantly, it will provide policymakers with the scientific backbone to move forward. Already, the government of Manitoba, where 11 per cent of the workforce is involved in agricultural production, has tabled tough draft legislation limiting fertilizer use—in places, right down to zero. The province is also calling for restrictions on hog operations in some regions, despite the protests of enraged farmers.
Some, like Pip, believe it may be too late—that Lake Winnipeg has already passed the point of no return—but others are more optimistic. "We believe we're in time," says Bill Barlow, former mayor of Gimli, the saucer-flat Icelandic fishing community of 5,000 on the lake's south shore. "But just in time. This is one of the world's great lakes. We can't let it go down on our watch."