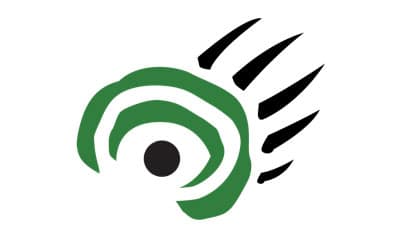 From pulp mill workers in Manitoba to indigenous hunters in the Amazon, hundreds of millions of people around the world rely directly on the forested expanses of our planet. All the rest of us depend on the ecological services forests provide.
This year, 2011, has been officially declared the International Year of Forests by the United Nations, giving us opportunity to reflect on the intrinsic link between healthy forests and our own prosperity.
It is also a time for us to come together, as a global body of citizens, government officials, scientists, and industry leaders, to boldly map out a new vision for the future of our forests.
The industrial revolution and pioneer mentality that dominated the past two centuries destroyed, degraded, and fragmented the majority of the world's forests. Today, only about one-fifth of the Earth's original forests remain highly intact,  largely confined to five major regions: the northern boreal forests of North America and Siberia, South America's Amazon, and to a lesser degree, the forests of Africa's Congo and those in parts of Borneo and New Guinea. With our global population expected to surpass 7 billion sometime this year and showing no sign of slowing, demands on forests will rise.
But there is hope coming from a part of the world that many people don't know much about—Canada's boreal, the world's largest intact forest. Here, a new path forward is being charted by aboriginal leaders,  progressive industry, conservation organizations, and government leaders to ensure a healthy future.
Canada boreal forest map courtesy of Boreal Songbird Initiative and Global Forest Watch Canada. (Click to Enlarge)

A decade ago, the Pew Charitable Trusts' environment program, now known as the Pew Environment Group,  evaluated strategies to protect some of the largest remaining intact ecosystems in the world. It was clear that the 1.2 billion intact acres of boreal forest in Canada not only harbored globally unique conservation benefits but that the people of Canada and their leaders value the natural treasures of their forests. Pew embarked on a long-term initiative to bring together new partners to protect Canada's boreal forest, and support the rights of aboriginal people and communities in the process.
In 2003, a coalition of aboriginal groups, conservation organizations and industry drafted the Canadian Boreal Forest Conservation Framework.  The Framework spelled out a broad vision to keep at least half of Canada's boreal off-limits to industry, and allow the remainder to be developed only with sustainability standards of the highest order. The Framework created momentum toward large-scale protection, and sent a message to government that Canadians from a wide range of backgrounds wanted and could benefit from better protection of the boreal.
As the Framework gained support, many of Canada's aboriginal governments began developing large-scale land use plans. Aboriginal-led plans in the Innu region of Labrador and the Dehcho and Sahtu regions of the Northwest Territories, for example, laid out modern,  forward-thinking and explicit long-term visions, advocating for the protection of very large portions of the land from industrial development. In the Northwest Territories alone, these and other land protection efforts have led to more than 50 million acres of traditional lands on the path toward permanent protection—an area larger than the state of Florida.
In 2008, spurred on by a letter from 1,500 international scientists in support of the tenets of the Framework, the premiers of Ontario and Quebec pledged that each province would protect half of its northern boreal forest.
Aboriginal governments of these provinces have been wary of these promises, concerned they might undermine their own rights to determine how the lands are used. Centuries of disregard from federal and provincial governments toward aboriginal people have created a legacy that will take work to undo.
Conservation organizations like Pew Environment Group support the principle that Canadian boreal protection plans need to recognize the full rights and titles of aboriginal people to their ancestral lands.  There is hope that traditional lands in the boreal forests of Ontario and Quebec—totaling as much as 190 million acres, roughly the size of Texas—will one day be made off-limits to industrial development and co-managed by aboriginal governments for traditional uses.
Another cross-cultural endeavor from the Canadians to save the boreal arrived last year, when 21 of Canada's largest logging companies and nine leading conservation organizations announced the largest forest protection blueprint in history. That truce, spelled out in a 65-page Canadian Boreal Forest Agreement (CBFA), proposed that forest products companies would initially support protection of more than 70 million acres of vital caribou habitat originally slated for logging, and would manage more than 100 million acres under the highest standards of sustainable harvesting practices.
This potentially world-changing experiment in conservation means that environmental organizations have stopped targeting these logging companies with negative ads and instead promote the companies'  conservation efforts. Both sides now work together in a CBFA implementation coalition. While the ultimate decisions on these lands will be made by aboriginal and provincial governments, the effort made by these progressive timber industry companies and conservation organizations to work together, instead of battling against each other,  is a hopeful new model.
These bold approaches have put Canada in the forefront of forest conservation. Already since 2000, 130 million acres of Canada's boreal forest have received permanent or interim protected status and 110 million acres have been or are in the process of being certified under the Forest Stewardship Council—the current gold-standard of sustainability certification.
These conservation actions are among the largest taking place in the world today, and they mean that hundreds of millions of birds, healthy populations of caribou, bears, fish, wolves, and other wildlife will have habitat in which to raise their young.
Recognizing the need to protect very large areas of forest—and doing so in concert with aboriginal people and using new approaches— is a lesson that can be applied throughout the world. International bodies such as the United Nations, which seeks to leverage the International Year of Forests for increased conservation and better forest practices, could gain much from looking north to Canada's boreal.
Dr. Jeff Wells is a Science Advisor for Pew Environment Group's International Boreal Conservation Campaign. Dr. Wells received his Ph.D.  in Ecology and Evolutionary Biology from Cornell University where he continues as a Visiting Fellow. Previously he served as National Bird Conservation Director for the National Audubon Society. He has published numerous scientific and popular articles and book chapters and is the author of "Birder's Conservation Handbook: 100 North American Birds at Risk" published by Princeton University Press in 2007.