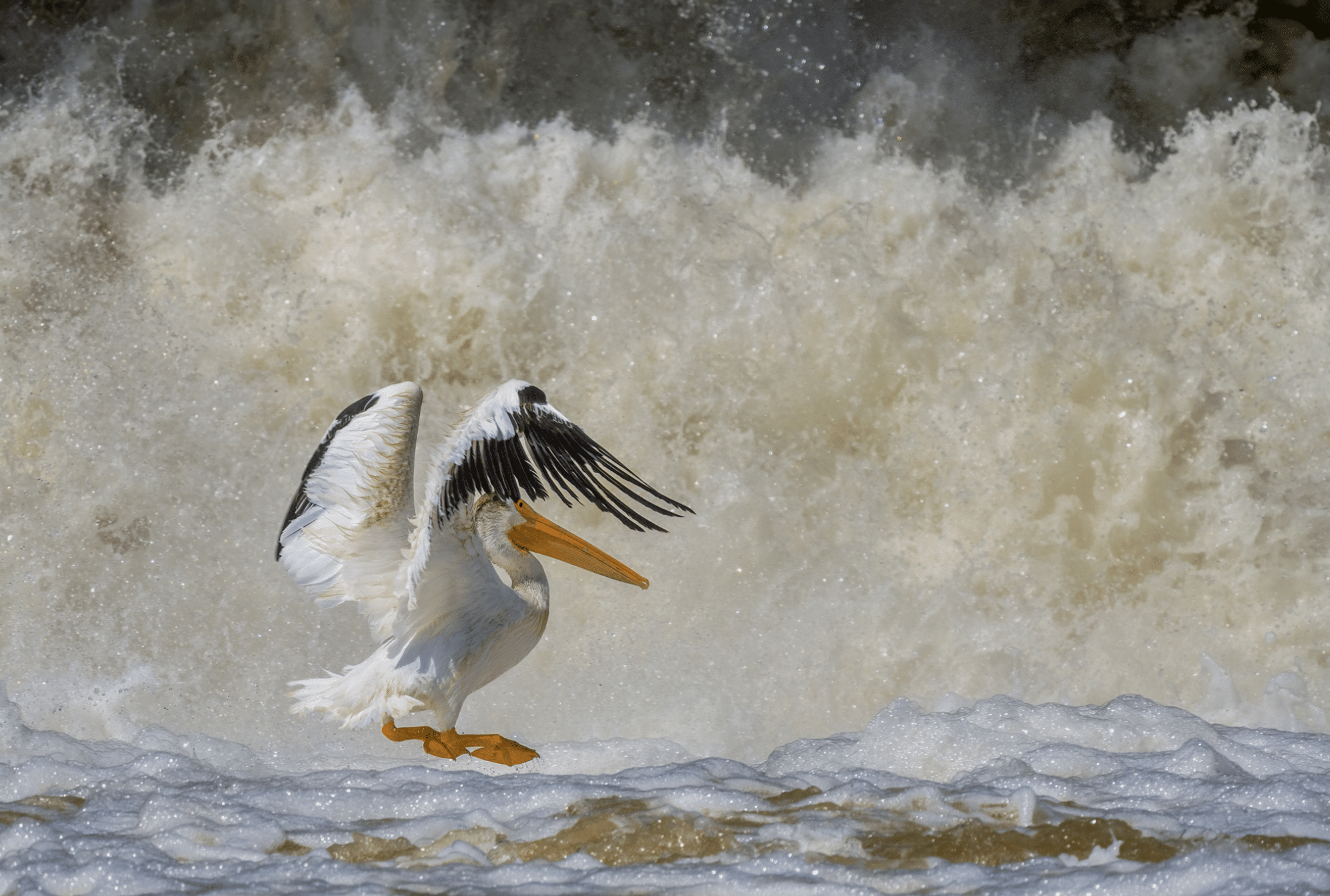 What would you do to attract a mate and make a family? If you're an American white pelican (Pelecanus erythrorhynchos), it's obvious, grow a large bump on your bright orange-yellow beak. The bony protrusion (also called a caruncle) grows on both male and female pelicans and is believed be an ornament to attract an ideal breeding partner.
This conspicuous phenomenon, exclusive to this type of pelican, sheds away after mating is done and the eggs are laid.
Manitoba is a romantic hot-spot for pelicans. According to the provincial government (1) it's the breeding place for an estimated one-third of the world's American white pelicans. Many nest in colonies on islands in our three largest lakes (Winnipeg, Winnipegosis and Manitoba) but can be found through much of the Boreal forest region of the province. – a haven for these animated and exotic-looking birds.
The pelicans need the Boreal and so do we. Covering over 80% of Manitoba's landscape, this grand ecosystem is the largest source of unfrozen fresh water on earth, has been deemed the "northern lungs of the planet" due to its tremendous oxygen production, and greatly helps to moderate global climate as it stores more carbon than any other global terrestrial ecosystem.
In 2007, over 1500 scientists from all over the world sent a letter to Canadian governments stating that we need to conserve at least half the Boreal if we want it to remain fully-functioning as part of earth's life support system.
Support for large scale boreal conservation by the people of Manitoba is strong. According to a 2015 poll conducted by Probe Research, over 88% of Manitobans (including 86% of Northern and rural Manitobans) across all political affiliations support protection of at least half the Boreal from industrial developments. World-leading ecosystem-based resource management and state-of-the-art stewardship practices in the remaining landscape will help to ensure Boreal community and ecosystem health in the long term.
As the Manitoba government develops its green plan and economic strategies, it would be wise to make a balance of conservation and sustainable developments a key objective. After all, keeping the Boreal healthy is essential to the long-term prosperity and wellbeing of people, pelicans, and to the hundreds of wildlife species that call it home.
Photo by Stephen Pedersen
1 https://www.gov.mb.ca/waterstewardship/fish/con_area/pelican_facts.html