By Kaitlin Vitt, Digital Marketing and Outreach Coordinator
Did you spend your summer scrolling through photos of your friends' camping adventures, with no clue of how to plan a trip like that yourself? Backcountry camping may seem intimidating, but it's easier than you think!
Sam Anthony and Tristan Schneider of the paddling expedition company Twin River Travel have years of wilderness camping experience.
They shared backcountry camping advice with a crowd of nearly 60 people on the rooftop of the EcoCentre as part of a CPAWS In the City Speaker Series (watch the full event on Vimeo: Best Backcountry Trips Presentation and Best Backcountry Trips Q and A).
Here are some tips to take you from a novice or car camper to a backcountry explorer!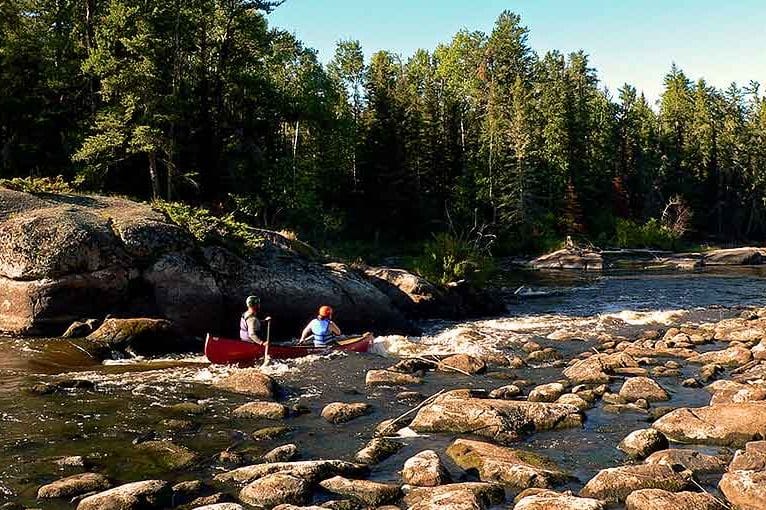 1. Don't stress over little details.
Backcountry camping is all about leaving the stresses of the "real world" behind. It's a time for you to reconnect to the simpler things in life, and this stress-free mindset should start right from the planning stage.
"You can spend hours and hours googling every little thing. 'Is it better to bring one tarp or two? Is this tarp too heavy? Do I have to drill holes in my toothbrush so it weighs a little bit less?'" Sam said. "There's an endless hole. You can get so lost in preparation."
2. Cover the basics.
Instead of worrying about every little thing, think about the basics.
Make sure you have some way to cook — a stove is a good idea on any trip and is absolutely necessary if there's a fire ban in the area. Bring clothing that will keep you warm and dry. And while checking the weather can be helpful, don't rely solely on the forecast — be prepared and pack for various weather conditions, as if you didn't check the weather. Pack water filters to ensure you have safe drinking water but be prepared to boil your water, since filters seem to break all the time.
Overall, consider your basic needs — food, water, shelter, clothing — and don't stress too much beyond that.
"You always reach a point where you're done packing, and you wonder, 'Do we have everything?'" Tristan said. "But often the last thing that's said is, 'Well, we have enough.' I find that's generally very true with backcountry camping. You have enough."
You're probably going to forget something anyways — it always seems to happen — but you can take that as a learning opportunity to be better prepared for the next trip.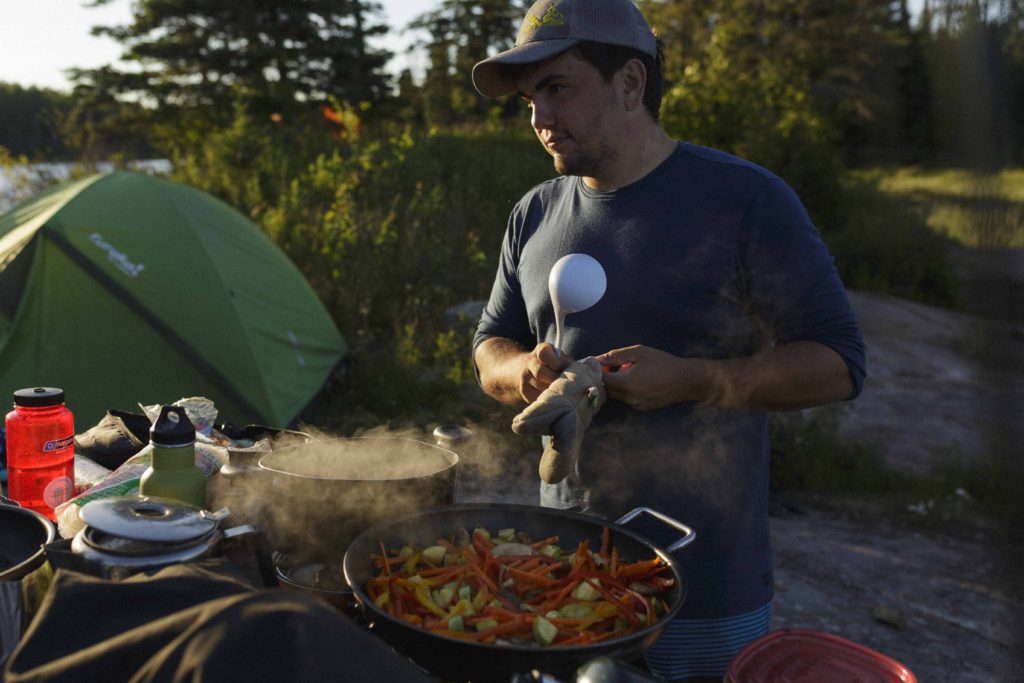 3. Get creative with camping food.
Though some people may be fine with Red River cereal or mac and cheese for every meal, your imagination is really the limit for canoe trip food. Just keep in mind how much your food weighs (you may want to invest in a plastic food barrel to carry your food backpack-style), and make sure your food doesn't need refrigeration past day two.
Instead, focus on vegetables and dried goods. For lunch or supper, curries with freshly caught fish and vegetable pad Thai are a couple favourite camping meals of the Twin River Travel team. Oatmeal is a go-to for breakfast, but ambitious campers may want to make pancakes. Dried fruits are also a camping staple.
4. Get kids interested in camping.
Spending time in nature has been shown to reduce stress, improve immunity and improve mental health, among other benefits, which is why it's important to get people interested in the outdoors from a young age. That's also part of the motivation behind CPAWS Manitoba's Outdoor Learning Program, developed to help educators and families to introduce important environmental topics and apply learning in an outdoor setting.
Start simple when taking your kids out backcountry camping, and don't stress if things don't go as planned — that's all part of the fun!
"When I was a kid, my parents took me outside all the time," Sam said. "Love for the backcountry begins when you're a child. As a kid, there's nothing more fun than being given free rein to explore the wilderness."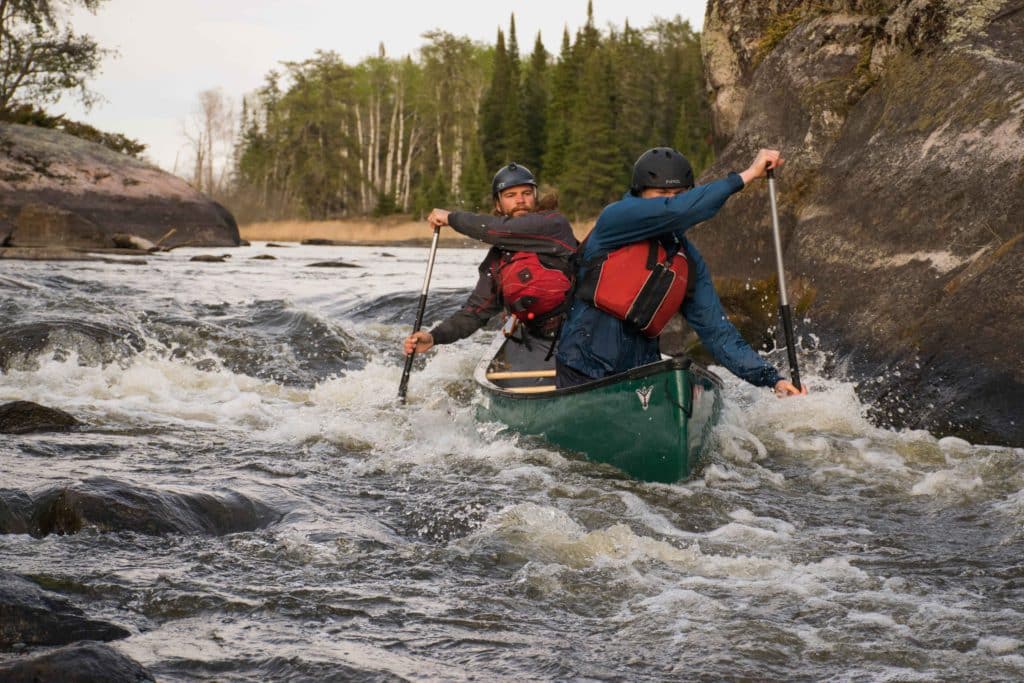 5. For longer, more advanced trips, make sure someone you're with has appropriate training.
Swiftwater rescue techniques and wilderness first aid won't be required on every trip — and hopefully you'll never need them — but it's important to be prepared in case something does happen. For more advanced trips, like the Manigotagan River, someone on your backcountry crew should be trained and know how to respond in case of an emergency.
Momenta in Winnipeg offers wilderness first aid training, and Boreal River Rescue leads whitewater and swiftwater rescue courses, just to name a couple options.Manitoba is home to some of the best backcountry camping spots in Canada. Each time you head out on a trip, you'll learn something new, perhaps inspiring you to try bigger and bigger adventures.
Manitoba is home to some of the best backcountry camping spots in Canada. Each time you head out on a trip, you'll learn something new, perhaps inspiring you to try bigger and bigger adventures.