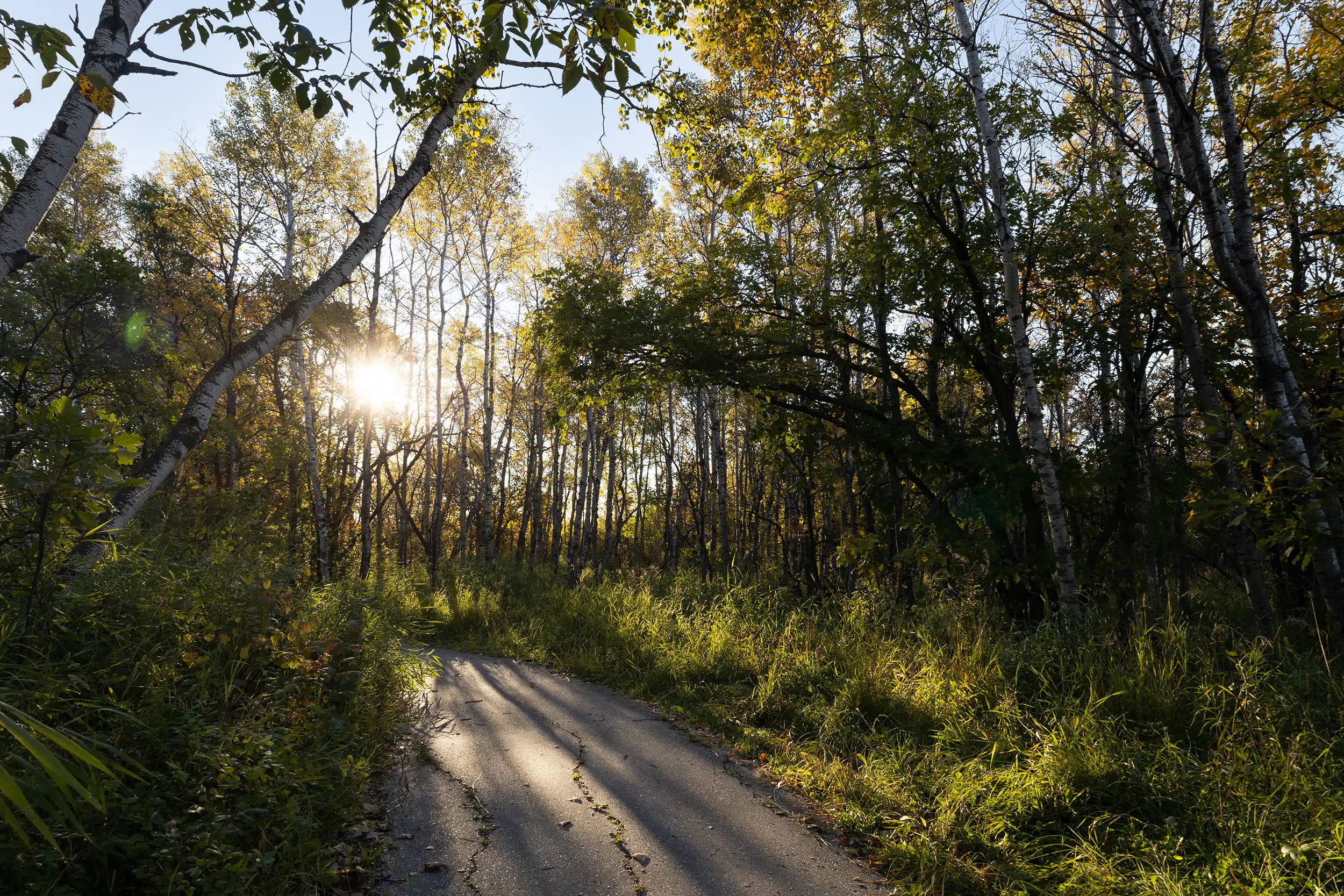 Winnipeg already trails the nation in public greenspace. Without your support we could fall even further behind: a simple 2/3 vote of city council is all it would take to open Assiniboine Forest to residential or commercial development.
The good news is that the city has already signed a statement of collaboration with the federal government to establish a National Urban Park. That could bring federal funds to maintain and improve Assiniboine Forest.
Send a letter to support Assiniboine Forest being protected as Winnipeg's National Urban Park.
What is a National Urban Park?

According to Parks Canada, National Urban Parks are "parks that are readily accessible to people in Canada's urban centres."
These parks connect people to nature where they live, work, and play so they can learn about and experience local nature and culture.
National urban parks are also incredibly beneficial at supporting social inclusion, which is particularly important as communities continue to adapt to the effects of the COVID-19 pandemic.
Opportunity to add greenspace
Only 6% of Winnipeg's total city area is public park land, compared to the average of Canadian cities at 9%.
The new Assiniboine Forest National Urban Park could be expanded by including the natural lands along the Trans Canada Trail that connect the Forest to FortWhyte Alive, adding much needed greenspace to our city.
Economic benefits
A National Urban Park in Winnipeg would create numerous economic benefits for our communities.
Federal investment would bolster management and monitoring efforts. This would also reduce resources required from the city's budget, which could be put towards other community needs.
With this new investment, the area could become more accessible and inviting to tourists. This would boost Winnipeg's economy as a National Urban Park designation would place Assiniboine Forest on the national and international tourist destination map.
These changes would also spur job creation, as new jobs will be needed in interpretative services, park services and management, and tourism.
Mental and physical health benefits for communities
Scientific research shows time spent in nature can reduce feelings of stress and anxiety. Our body produces dopamine, otherwise known as the "happiness hormone," when we feel positive. This helps us mitigate the physical effects of stress, including improved sleep and lowered blood pressure.
Climate action
More trees means cleaner air.
Air pollution impacts more than just our physical health, but the wellbeing of crops and climate as well. A National Urban Forest in Winnipeg can sequester carbon, reduce air pollutants, and mitigate greenhouse gas emissions. It's been shown that one large tree can absorb up to 150 kg of carbon dioxide a year, playing a critical role in climate action.
Protecting a beloved national treasure
Assiniboine Forest is the largest urban forest in Canada.
Establishing Assiniboine Forest as a National Urban Park would ensure this beloved national treasure is permanently protected from developments.
Otherwise, it could be chipped away and subjected to urbanization and development, such as housing, shopping centres, and the creation of new roads. Such is the case with Gatineau Park in Quebec, where ecological integrity continues to be threatened.
Designating Assiniboine Forest as a National Urban Park would preserve Winnipeg's beautiful urban oasis for future generations of people and wildlife, enhance user services, boost the local economy, provide for our communities' wellbeing, and help slow climate change.
Learn more on our campaign page.
Send a letter to support Assiniboine Forest becoming Winnipeg's first National Urban Park.