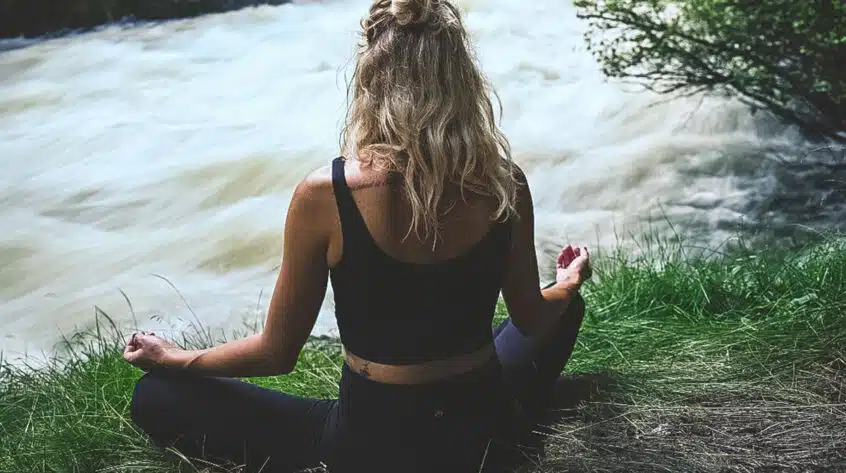 Our communities are struggling with their mental health now more than ever.
Youth are overstretched between classes, extracurriculars, a job, and social pressures, leading to 1 in 7 young people experiencing a mental health issue with anxiety being the most common.
Nearly half of Canadians are regularly stressed or worried about dealing with pandemic uncertainties, with over a third feeling a decline in their mental health since the onset of COVID-19 more than two years ago.
And to make matters more challenging, over 80% of Canadians currently live in urban centres, making nature less accessible in their everyday lives.
We know connecting to wild spaces can have feel-good benefits, but just how impactful can nature be for our mental health?
May 2-8, 2022, is Mental Health Week in Canada. To celebrate, we're going to #GetReal about how connecting to nature can help your mental health in 3 ways.
Lessen feelings of isolation
Canadians were experiencing worsened feelings of isolation one year into the pandemic than throughout the 12 months prior, and the impact will continue to weigh on our communities for some time.
Psychiatric unit researchers have found time spent in nature helps reduce feelings of isolation while promoting a sense of calm.
Whether you hit the trails for a Saturday afternoon hike, learn a new outdoor sport or hobby, or take a 20-minute walk in a local park, engaging with green spaces can help bring you peace of mind.
Ease stress and anxiety
Mental disorders are 38% more prevalent in urbanized areas than in rural towns.
Spending time in wild spaces can lower cortisol levels -your body's natural alarm system that deals with stress – and anxiety.
As the weather warms up in Manitoba, consider going for a walk or bike ride along our park's many trails to boost your sense of joy.
Better sleep
We've all experienced a bad night's sleep and the impact it can have on our moods the next day (or even days later).
Time spent in the wilderness can lead to better sleep, raising overall feelings of happiness and life satisfaction.
Protect nature to protect our mental health
We need to safeguard our natural spaces for our communities to continue benefiting from their mental health perks.
The Hudson Bay Lowlands is home to polar bears and their cubs, over 250 species of birds, and stunning natural landscapes for us to experience – but only if climate change and potential mining don't erode the region.
You can support the Indigenous nations working to establish protected areas by using our simple letter-writing tool.