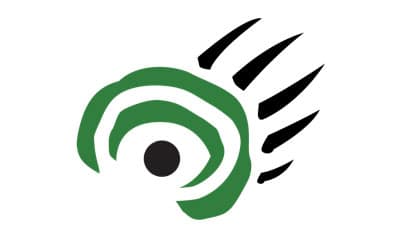 A guest blog by Natalia Wycislak
The boreal forest is a huge part of the wilderness that makes Canada such a unique place. Canada may be turning 150 years old, but this milestone pales in comparison to the sheer ancientness of this country's boreal ecosystem and the cultures and species that call it home. It seems an appropriate moment to reflect on and celebrate some of the most magnificent and oldest aspects of the boreal in this province to give you a new perspective on how steadfast this land really is.
Indigenous History
Indigenous presence on the boreal landscape dates back to time immemorial. Just one example is evidence on the east side of Lake Winnipeg showing continuous human presence for over 6,000 years! Rock forms the foundation for many areas of the boreal, and many Indigenous cultures teach that rock is an integral, living part of the world. The Bannock Point Petroforms in what is now Whiteshell Provincial Park are estimated to be over 1,500 years old and continue to be a unique place of spiritual teaching and healing for the Anishinabe people.
Prehistoric Mountains
It is fitting that Nopiming means "entrance to the wilderness" in the Anishinabe language.1 The provincial park that now bears this name was covered by an ancient sea that deposited tonnes of sediment onto the sea floor 2.7 billion years ago. The shifts and collisions of tectonic plates buried the sea a couple million years afterward, subjecting the sediments to intense heat and pressure, and forming rock. Further continental collisions gave rise to the ancient Nopiming mountains, comparable in size to the Rocky Mountains! Today, you can see the remnants of these eroded mountains as grey and brown striped stone showcasing the original layering of aquatic debris.
Ancient Flora and Fauna

Some of the oldest organisms in Manitoba are estimated to have been here more than 150 years before Canadian Confederation was officially proclaimed. The Sandilands Provincial Forest covers 2,772 square kilometers of land in southeast Manitoba. Studies of the tree stands estimate that some burr oaks (Quercus macrocarpa) in the Sandilands are up to 300 years old! Near the Manitoba-Saskatchewan border lies the even larger Duck Mountain Provincial Forest. Research on the history of wildfires in the area show stands of black spruce, tamarack, white spruce, and birch dating back to the 1700s, with individual white spruce trees known to be 200 to 300 years old as well.6 Though not nearly as old as the long lived species on the west coast, 300 years is impressive given the natural fire frequency in the boreal ecosystem. Next time you plan on going camping or hiking in these areas, see if you can find some of the oldest trees!
The Lake Sturgeon is a prehistoric fish that inhabits many freshwater lakes and rivers of the boreal. Often called a "living fossil," this species has remained physically unchanged for about 200 million years. It is common for Lake Sturgeon to grow 6 feet in length or larger, and in 1953, a sturgeon was caught that biologists pronounced to be 152 years old.
Researchers at the University of Manitoba are working to further understand this species, including how they are physically and behaviorally affected by different temperatures and carbon dioxide concentrations in the water. This work will help predict how expected environmental changes due to human activities will affect the survival of this ancient species. If these hardy fish are being harmed by climate change, we know that we have to work harder to protect our delicate ecosystems and the creatures that make them home.
The boreal provides clean water and oxygen, foods and medicine, stores carbon, mitigates flood impacts, and forms the foundations of many cultural practices. It is a vast region that has long supported people, organisms and landscapes well deserving of both reverence and celebration! It is through careful planning for the future that the integrity of the boreal can continue to be upheld in order to support future generations for another 150 years and onward.