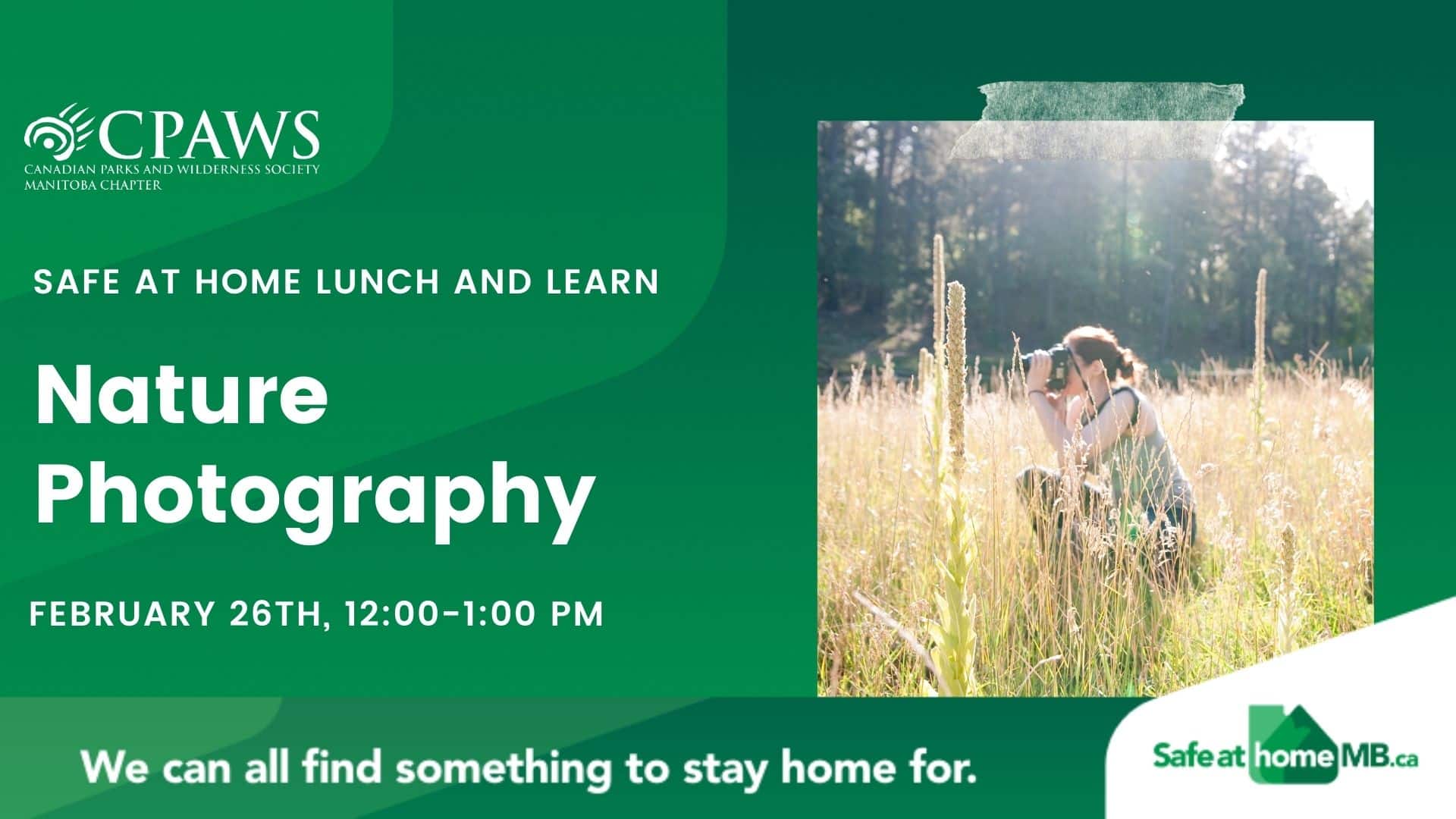 Photography 101: How to Capture Nature's Beauty
Ron Gilfillan, a photography teacher at Tec-Voc High School, shared the basics of photography, including some insider tips.
Photography, whether it's with a high-end camera or your everyday smartphone, allows us to take in the beauty of our surroundings and share our story with others. See how you can capture your nature story in this beginner workshop.
Ron is a Registered Professional Photographer, holds a Master of Photographic Arts and has completed a Fellowship of Photography. He is the instructor for grades 11, 12 and Post High at Tec-Voc High School, Canada's largest and oldest photography school.
Safe at Home Lunch and Learns
Nature has been here for us during the pandemic.
Parks became a refuge for people seeking safe spaces to escape the stress of the world. Provincial campsites were fully booked on summer weekends. Trails were so popular parking lots overflowed onto highways.
CPAWS Manitoba wants to maintain this positive connection to nature by providing a space for Manitobans to connect online from the safety of our homes and be inspired by nature in our backyards and beyond.
Join CPAWS Manitoba for weekly lunch and learn presentations from experts across the province who will share their knowledge and passion and bring new nature-inspired activities into our lives.