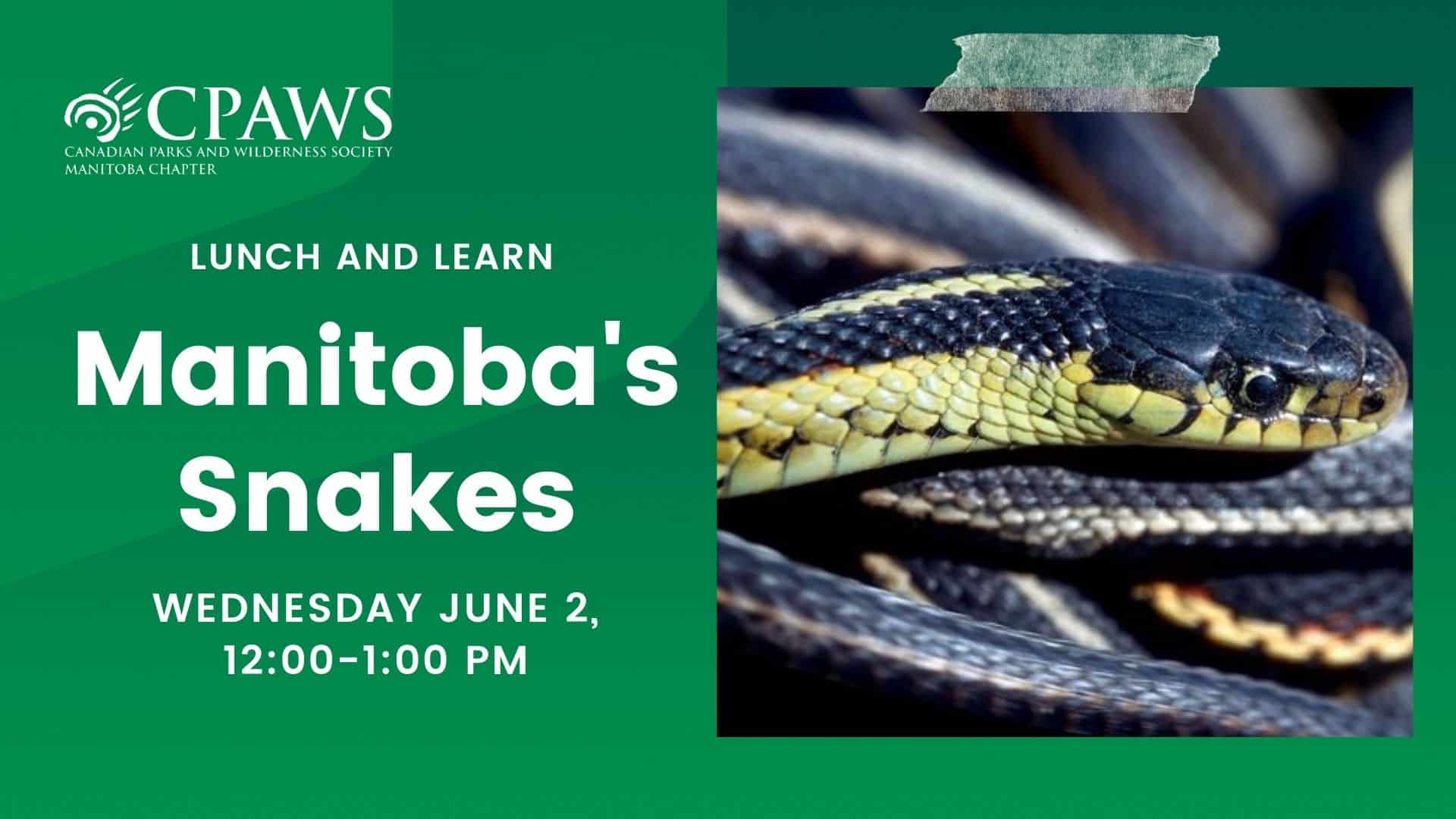 Manitoba's Snakes: Exploring the Narcisse Snake Dens
Every spring, the Narcisse Snake Dens come alive with tens of thousands of red-sided garter snakes as they slither to the surface from their winter dens. These snakes are ready to begin their annual mating ritual.
This unique attraction brings researchers, tourists and media from around the world, including the New York Times, Atlas Obscura and National Geographic.
With the dens currently closed to the public due to the pandemic, join Pauline Bloom in a CPAWS Manitoba webinar as she introduces you to the snakes of Narcisse, provides you with a virtual tour of the site and explains why so many snakes are attracted to these particular snake dens.
About the Speaker

Pauline Bloom is a Regional Wildlife Manager with the Wildlife, Fisheries and Resource Enforcement Branch of the Department of Agriculture and Resource Development. She oversees all the wildlife management areas, wildlife projects, wildlife mitigation and conflicts in the Central region of Manitoba. In the heart of her region are the Narcisse Snake Dens, the world famous site that attracts visitors from around the world each spring.
Lunch and Learns
Nature has been here for us during the pandemic.
CPAWS Manitoba wants to maintain this positive connection to nature by providing a space for Manitobans to connect online from the safety of our homes and be inspired by nature in our backyards and beyond.
Join CPAWS Manitoba for weekly lunch and learn presentations from experts across the province who will share their knowledge and passion and bring new nature-inspired activities into our lives.
This program is possible thanks to the generous support of The Winnipeg Foundation and the Conservation Trust, a Manitoba Climate and Green Plan Initiative delivered by the Manitoba Habitat Heritage Corporation.