---
Forestry and moose have a complex relationship. While the initial loss of habitat can be detrimental, harvesting trees makes space for the shrubs and young trees that moose feed upon.
All this new food can eventually increase the number of moose in an area as a result of increased carrying capacity.
But forestry bring new threats long before the new foraging habitat develops. Forestry roads draw hunters, predators and disease-carrying deer deep into moose territory. The roads also often remain after the forest matures (typically in 10-15 years) and moose carrying capacity has again decreased.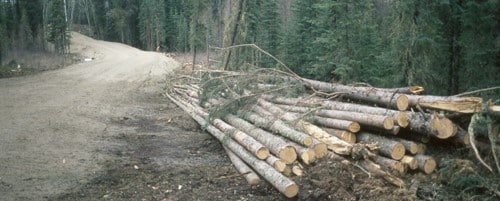 ---
Moose may soon disappear completely from some parts of Manitoba, where the population has dropped by as much as 57 percent. Tell Manitoba's Premier to Save Our Moose.